Something for everyone. That's what Chris Crew, owner of the Walla Walla Weedery, said customers will find when they visit his store at 207 S. Ninth Ave., at the corner of Ninth Avenue and Poplar Street.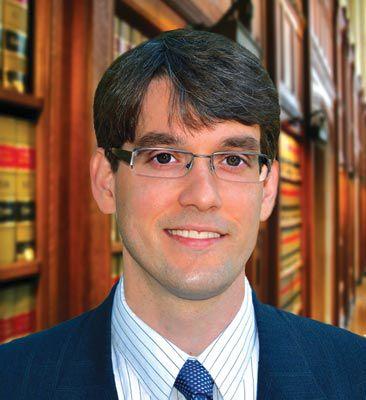 "We try to carry a little bit of everything," he said.
The store's inventory includes flowers, pre-rolled joints, edibles, topicals, extracts and a myriad of paraphernalia. While offering all types of cannabis products, the Weedery has items that appeal to customers regardless of budget, from economy lines to high-end lines.
More than half of the store's business comes from customers purchasing single-gram packages of flower, Crew said. Pre-rolled joints come in second, and extracts and their accessories constitute a rapidly growing percentage of the Weedery's sales.
Crew visits other area cannabis retailers, purchasing and sampling products. If something stands out to him, he often contacts the supplier and offers the item to Weedery customers. The shop earns repeat business with low markups and an extensive variety. It's "more focused on selling a lot of product rather than making a lot off each product," he said,
The store's larger size and open layout also have proven to be draws, as customers feel comfortable browsing with no pressure from employees.
"When people go to one or the other stores and they come to my store, they come back to my store," Crew said.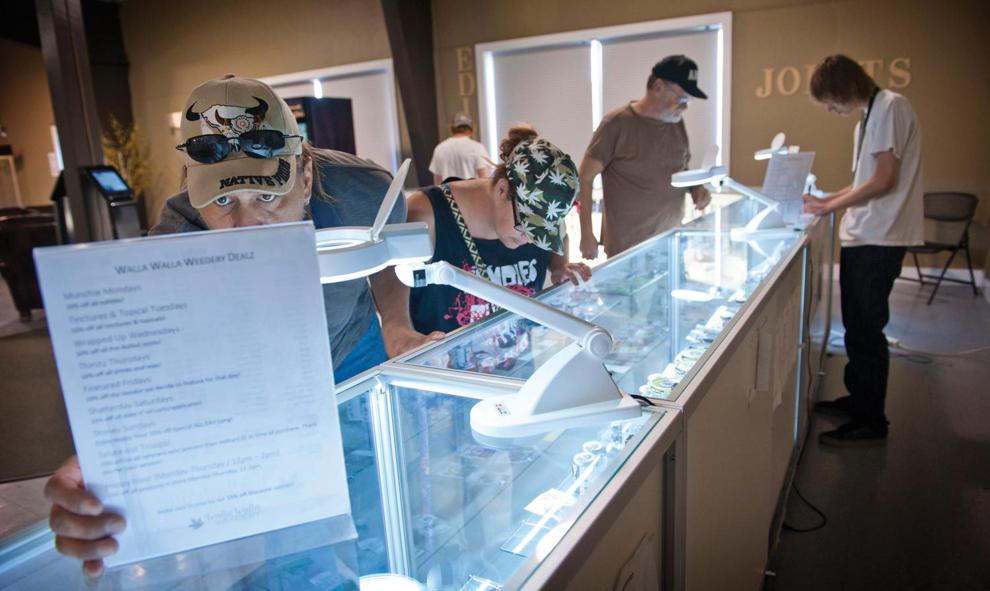 Indeed, the Weedery, which employs around 20 people, garners a loyal clientele, he said. Staff members are on a first-name basis with about half the customers, who are as varied as the items the store sells. Clients represent a diverse mix of locals, wider-area residents and visitors, he said — from people who recently turned 21 to retirement-age folk "getting topicals for their joints," and everyone in between, including blue-collar workers, college students and professional people.
Crew said a "good proportion of professionals from out of town," typically older than 40 — "metropolitan-type folks" in the Valley for wine tasting — also stop in to purchase local cannabis offerings.
"(They're) already on vacation, feeling like maybe this is a decent time to use marijuana," he said.
For customers concerned with additives in their cannabis, about half of the Weedery's options are free of pesticides or fertilizers. These are clearly marked, and staff are happy to assist with seeking them out. Although Crew personally prefers cannabis that is grown without pesticides, he said these subances should not be viewed as a red flag by customers. Every pesticide or fertilizer used in cannabis production must be approved by state regulators.
"We carry a big variety of products; none of them include banned or illlegal pesticides," Crew said. "If they fail their testing, we don't carry their product."
Crew, 39, has been married for 14 years. He met his future wife when they were on the speech-and-debate team at the University of Oregon. After graduating, he went on to law school at the university and became an attorney, but "never really found a great niche until marijuana."
Feeling the law field he had chosen was getting him nowhere, Crew decided to hop on board the legal-cannabis train.
"This was brand new," he said. "It created an opportunity for me to know as much about it as any other attorney."
Blending his interest in cannabis with his background in public speaking, Crew conceived of offering seminars about the burgeoning cannabis industry. He held the first in 2013 at a small hotel in Elma, Wash., while the state was accepting applications for cannabis production, processing and retail. The focus was, appropriately, providing interested parties with information to start their own cannabis business. Under the apt name Marijuana Workshops he began recruiting prominent figures in potentially cannabis-related industries to speak on their areas of expertise, including law, security, marketing and technology.
As a result of the seminars, Crew has gained numerous clients, and now has helped around 250 entities across the nation become licensed in the industry, he said. In the process he also met Jason Barker, who had applied for, and lucked into, a license to retail cannabis products within Walla Walla city limits.
Feeling active participation in the industry would be a beneficial addition to his professional resume, Crew became interested in purchasing Barker's license, eventually agreeing on terms. The Weedery opened in November 2015 and soon took the lead in sales in the local cannabis-retail market. It's been "a win-win" for all parties involved, Crew said.
The "store's doing real well," he said.