The Walla Walla City Council meeting scheduled for Wednesday, Sept. 22, ended nearly as soon as it began after some members of a large crowd of protestors refused to wear masks inside the building as required by city and state law.
The crowd, estimated to be around 100 people, packed into the City Council chambers Wednesday night after an unfounded rumor spread that the city planned to require all residents to be vaccinated to "do anything in the city."
In reality, the city planned to discuss its response to a federal executive order regarding vaccination requirements for large employers, which the elected officials believe may apply to the city's employees.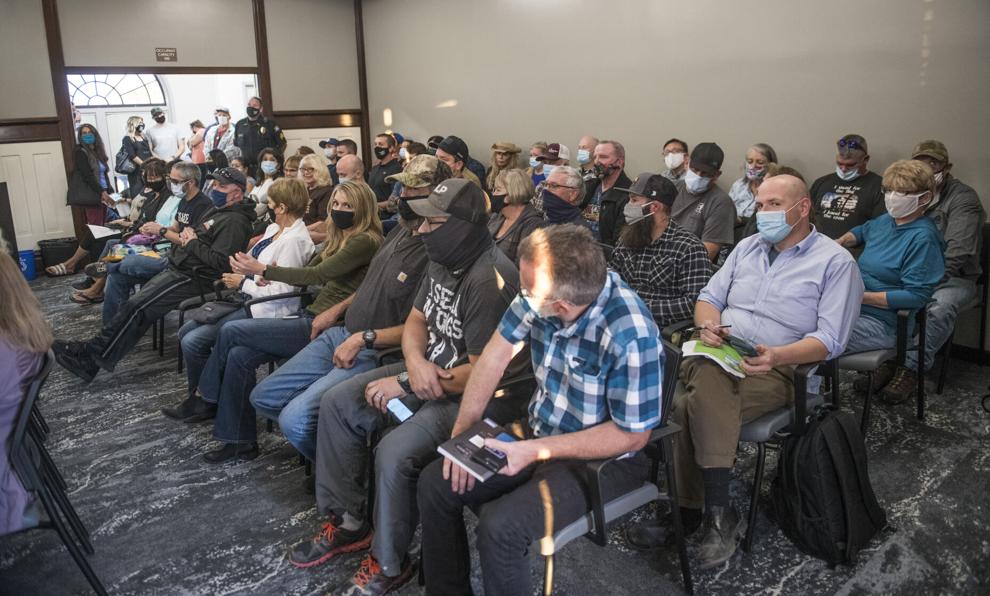 At 6:30 p.m., the meeting was called to order. Mayor Tom Scribner noted it was the largest crowd the council had seen attend a meeting since the beginning of the pandemic. People in attendance spilled out of the standing-room only council chambers and into the hall and nearby stairwell.
Scribner told those in attendance that the city had previously adopted a requirement that everyone attending meetings in city buildings must be masked. Noticing some in the crowd were not masked, Scribner said masks were available for those who did not have one, but anyone refusing to wear a mask must leave the meeting.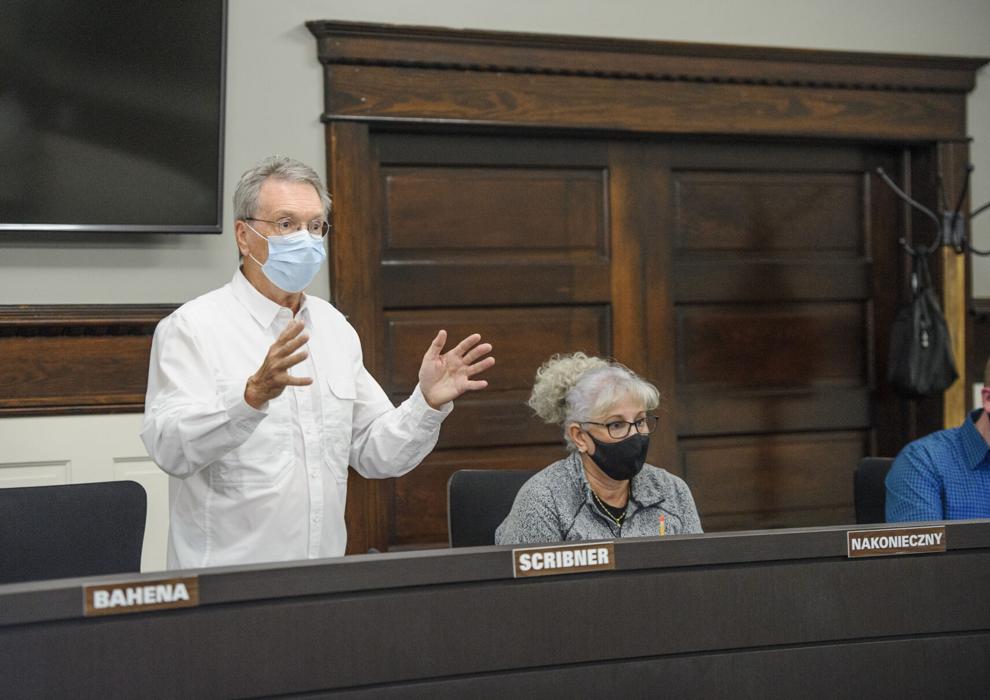 A woman in the crowd raised her voice, demanding to know what authority Scribner had to mandate a mask in the meeting. Scribner attempted to explain, he said in an interview with the U-B later, but the woman continued to say he did not have the authority to require masks. Others in the crowd began yelling as well.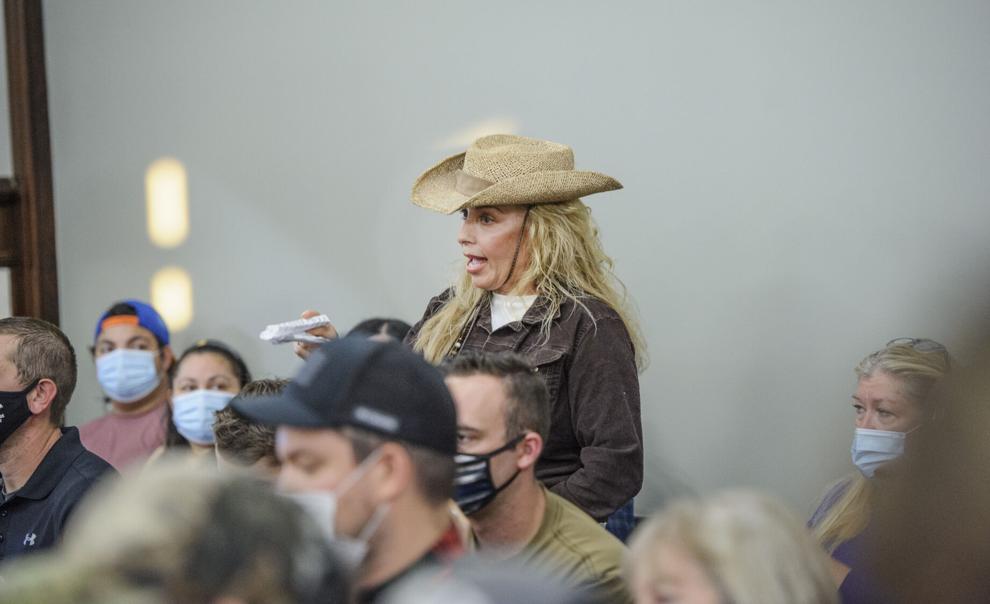 An on-duty police officer was in attendance, which is not typical for a council meeting in the city of Walla Walla. However, after a meeting of the Walla Walla School Board was ended early Tuesday, Sept. 21, due to a member of the crowd refusing to wear a mask, the officer was asked to attend by city officials.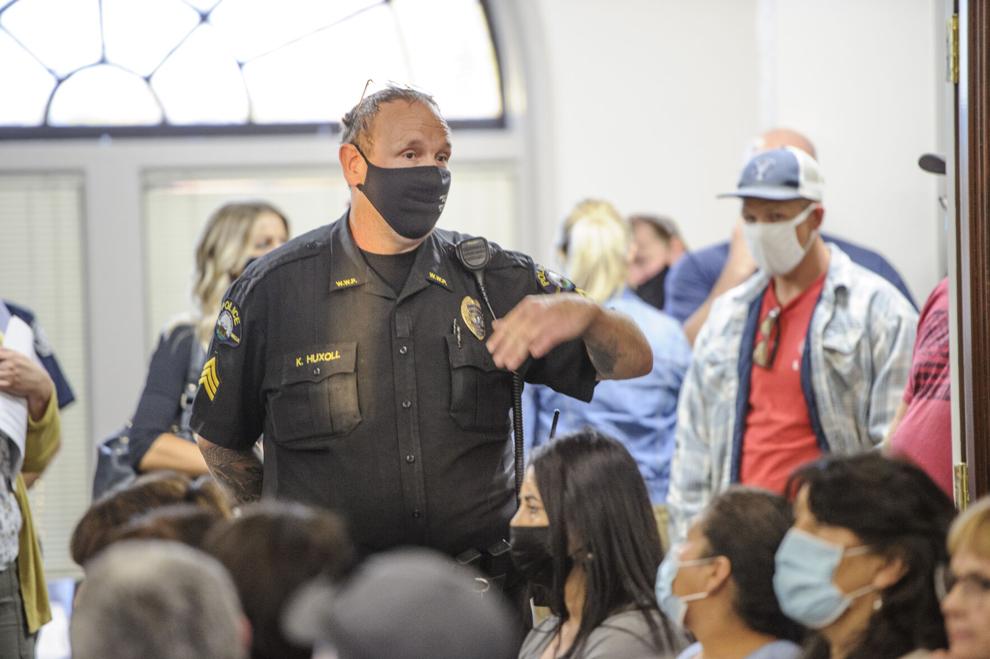 Scribner said in an interview that he turned to the officer and asked him to escort out the woman who was shouting and refusing to leave. The officer attempted to talk to protestors and ask them to leave, but those in attendance refused, arguing the officer did not have the authority.
"The officer was reluctant to move over to her and physically remove her," Scribner said.
He said the officer had been advised not to attempt to remove a protestor unless they were explicitly barred from being in the room.
Scribner said he, City Manager Nabiel Shawa, City Attorney Timothy Donaldson, and the on-duty officer adjourned to another room to discuss the situation.
Scribner asked whether Donaldson could file a trespass order against those in attendance who were not wearing masks so the on-duty officer could formally arrest them.
"But we did not want to go that route," Scribner said. "Quite frankly, I thought it could result in some physical altercations."
In the end, Scribner decided to adjourn Wednesday's meeting early and reschedule the meeting via Zoom only for next Wednesday, Sept. 29.
For Council member Myron Huie, who had hoped the council would have the opportunity to hear from those in attendance opposing a requirement for city employees to be vaccinated, the events of Wednesday night were a disappointment.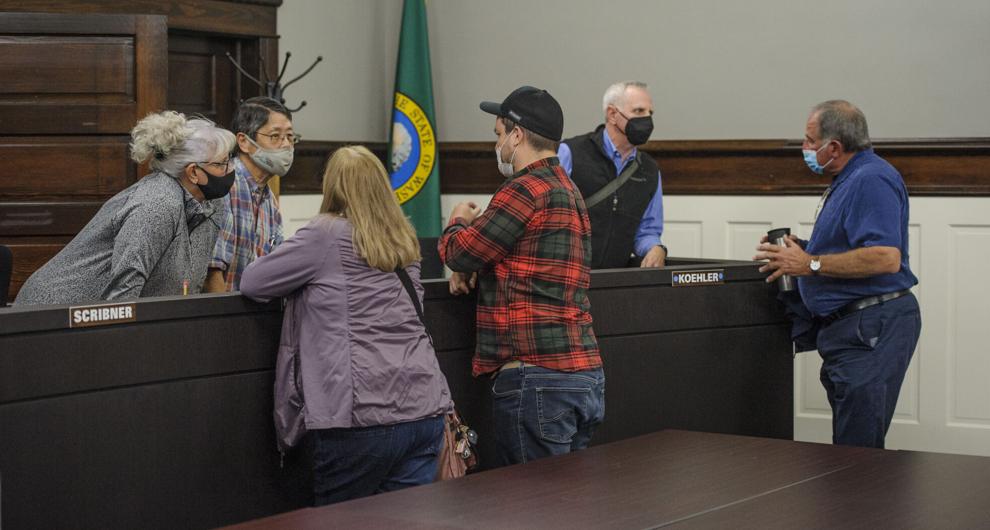 "As it turned out, the people who wouldn't mask up stopped anybody from being able to speak," Huie said.
"I know there were a lot of people there to defend the cause of not being vaccinated for city employees," Huie said. "Apparently they had a lot of factual information that supported their position. But they were never heard because it was gaveled closed."
If future regularly scheduled meetings are similarly disrupted, the council may indefinitely hold meetings via Zoom only, Scribner said.
"It's very disappointing for lots of reasons, but we are probably unfortunately not at the end of this," he said. "And I don't know if these people feel emboldened by what happened, I don't know. We'll see."