Hundreds of Walla Walla residents came downtown in support of local veterans and their families Thursday morning to take in the Veterans Day parade action.
Cars, trucks, motorcycles, bikes and even horses came decked out in red, white and blue for Thursday's event – some waving American flags, a few blasting "God Bless America," and all of them proudly waving at the crowds gathered on the sidewalks downtown.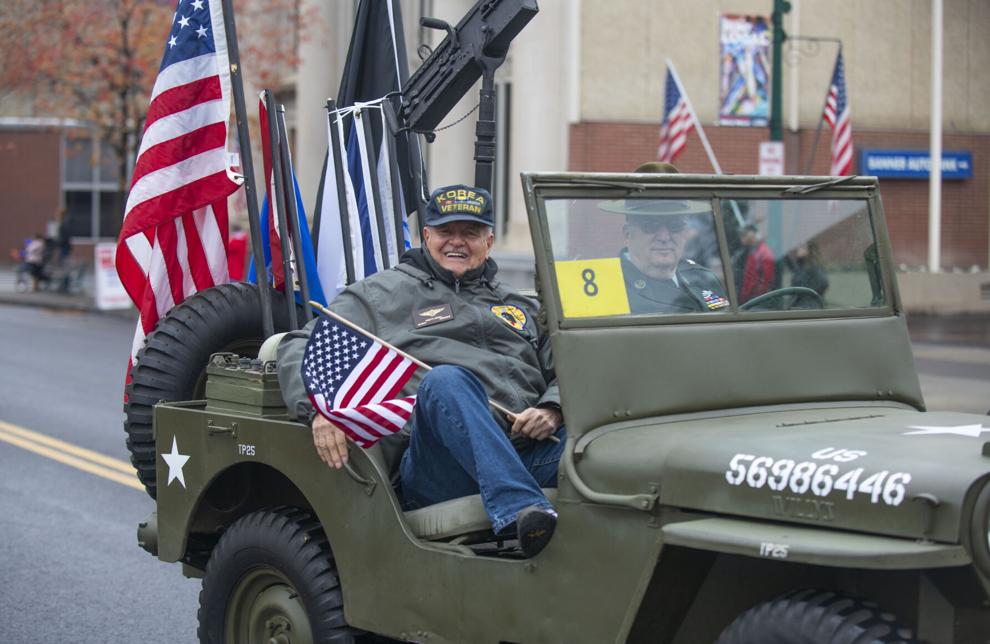 The parade was put together by the Downtown Walla Walla Foundation and served as a dual celebration and thank you to local veterans and their families.
Cindy Frost, the Downtown Walla Walla Foundation's Events and Public Relations Manager, and the coordinator of today's event, was very happy that Walla Walla had the opportunity to put it on.
Frost said that with no events happening last year due to COVID-19, everyone was thrilled that the parade could happen this year and that veterans could be properly recognized.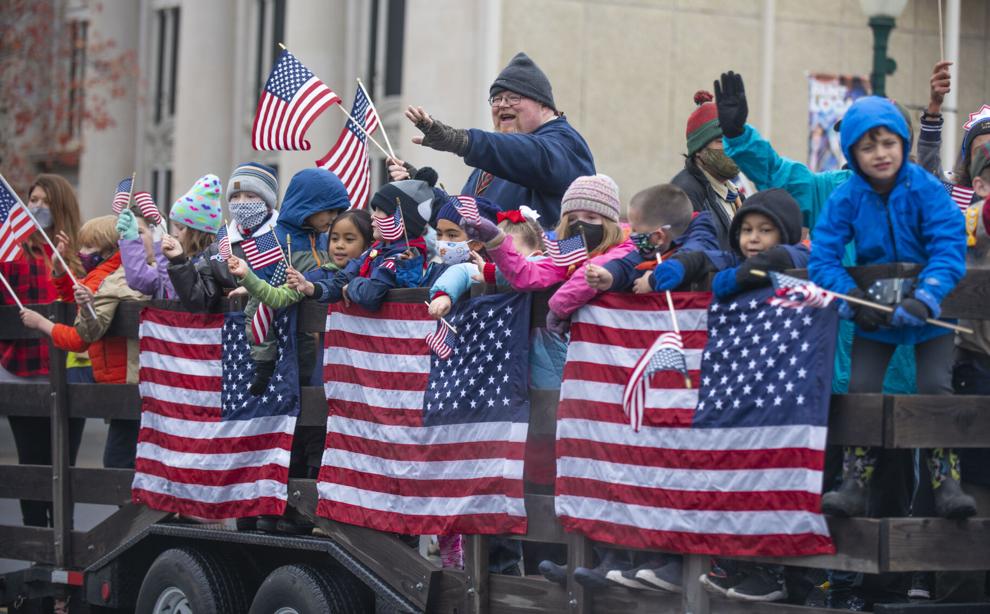 "We love our veterans," Frost said. "And we love this event. We put this on to say thank you and show support to our local veterans and their families. We are so thankful to be able to bring this back this year."
There were 32 parade participants entries in this year's event, which is fewer than what the parade usually has, according to Frost.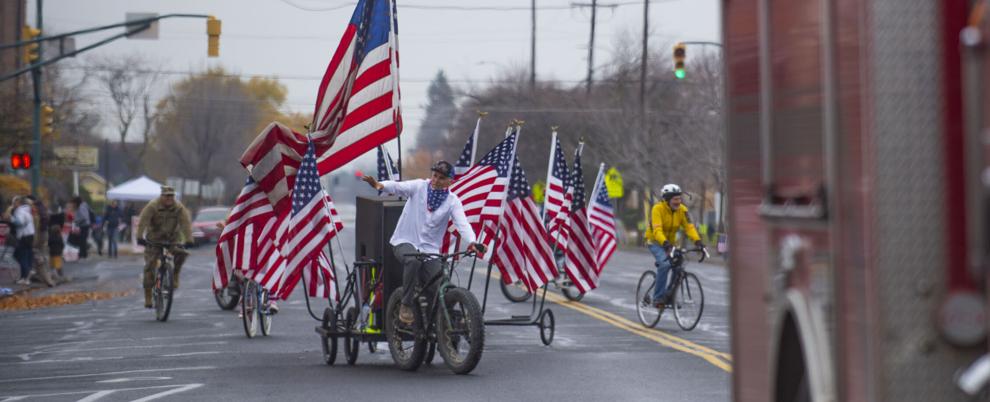 Each entry accounts for a group or organization, so there were many more cars, trucks and floats that streaked the downtown streets Thursday morning.
Walla Walla High School's marching band kicked off the event with a musical performance in Alder Street and was one of the first groups to walk the streets as the parade began just a few minutes after 11 a.m.
Touchet's band followed soon after just a couple blocks down, starting on Sixth Street and Alder Street.
Parade vehicles and floats lined up on Fifth Avenue between Poplar Street and Main Street in preparation for the event, which ran east down Alder Street, turned left at Palouse Street, and looped back west on Main Street.
The event went much quicker than usual, Frost said, but that didn't diminish the excitement from individuals and families who arrived downtown early to catch the action.
Hundreds of people were camped out along Alder Street and Main Street, many sitting in lawn chairs and bundled in jackets and blankets ready to celebrate their friends, families or local veterans.
Among some of the parade participants were Dixie Ferguson and Al Conneto, who were the 'pilots' in the parade's plane that was pulled along by a red, white and blue painted Jeep.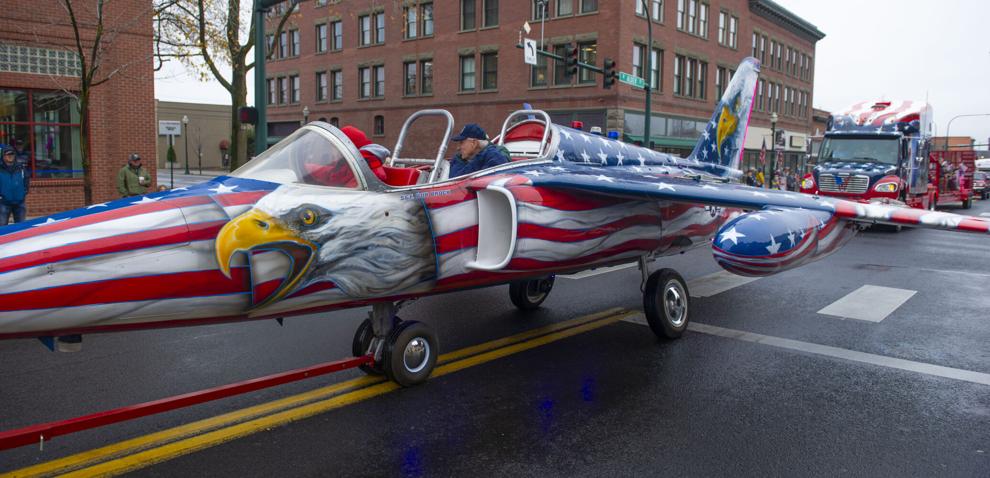 Ferguson and Conneto both spent time in Vietnam, Ferguson as a Donut Dolly with the American Red Cross and Conneto a veteran himself.
Conneto and his squad rescued Ferguson when her group was stranded on a mountainside many years ago, according to Conneto.
He hadn't even realized it had been her that he rescued when they met again in Walla Walla years later.
A conversation at the Walla Walla YMCA began with him telling Ferguson the rescue story and her responding, "Al, that was me!"
"The chances were one in a million that we crossed paths after that," Ferguson said. "So that's why we were invited here today. Only in Walla Walla – we're just so blessed to have all this equipment to make this parade happen."
Conneto was happy to be invited to the parade, and to be recognized in an event that celebrates veterans for their service.
"I enjoy the parade," Conneto said. "I appreciate that we're able to ride here [in the plane float]. I feel honored. When I first came back from Vietnam, it was like the country didn't want to talk to you or recognize you or anything. So, it was a 180-degree switch that we are able to be here today and be honored."