Roots and branches from the Tree of Life wend across the Blue Mountains, Mill Creek and agricultural fields, intermingled with fruits and vines.
Together, the images make up the design of a one-of-a-kind, handcrafted clerical stole the Rev. Nathaniel Mahlberg of First Congregational Church commissioned from the hands of Walla Walla artist and teacher Linnea Keatts.
"The tradition of ordained clergy wearing stoles during worship services and when administering the Sacraments is something that our denomination shares with many other Protestant denominations, as well as the Roman Catholics and the Eastern Orthodox Church. The origins go back fairly early, I think at least to the 4th century," Mahlberg said.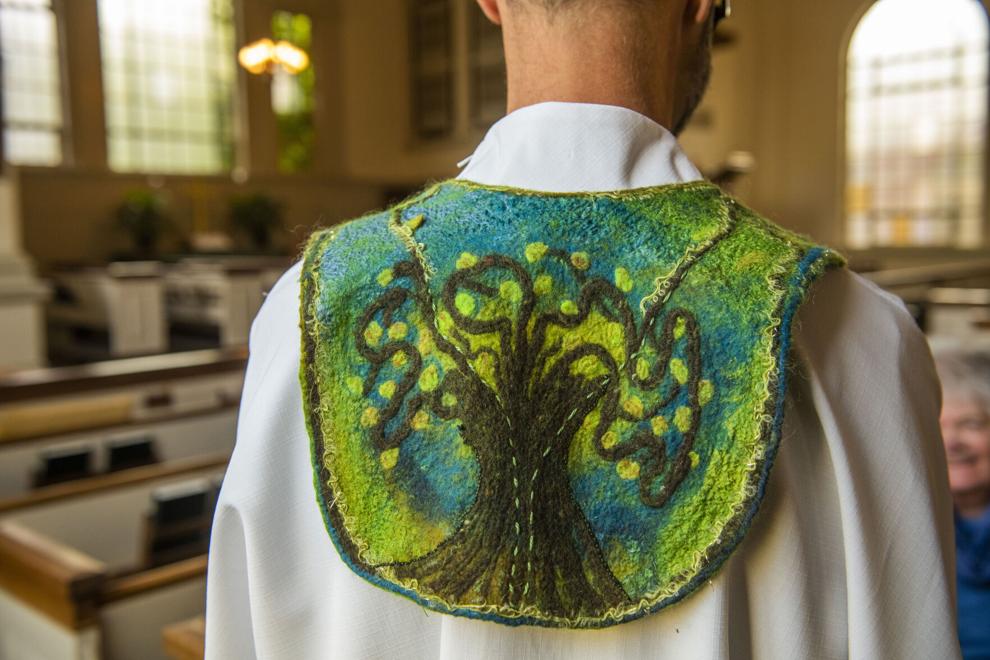 "The stole may have originated as a ceremonial napkin used when presiding over the Communion meal. It also may have been used to evoke the towel Jesus used when he washed his disciples' feet."
"From these humble origins the stole became more stylized as clergy grew to fancy the trappings of their office. But as liturgical art, clerical stoles can be beautiful expressions of the central symbols of our faith. Linnea's art certainly is a rich contribution to this tradition. I am deeply humbled to be able to wear it for our services," he said.
Stoles are typically about 4-inches wide and 7- to 9-feet long. They can be decorated with contrasting galloons or ornamental trim.
Fringe sometimes applied to the stole's ends can be following Numbers 15:38-39, which in part reads, "Speak to the Israelites and say to them: 'Throughout the generations to come you are to make tassels on the corners of your garments, with a blue cord on each tassel. You will have these tassels to look at and so you will remember all the commands of the Lord ..."
The designs stoles bear are limited only to the artist's imagination, thus they can be embroidered and bear Christian symbols, be rainbow striped or solid colors, look like stained glass or images of God's universe, be hand woven or made of burlap, printed cotton or the finest silk.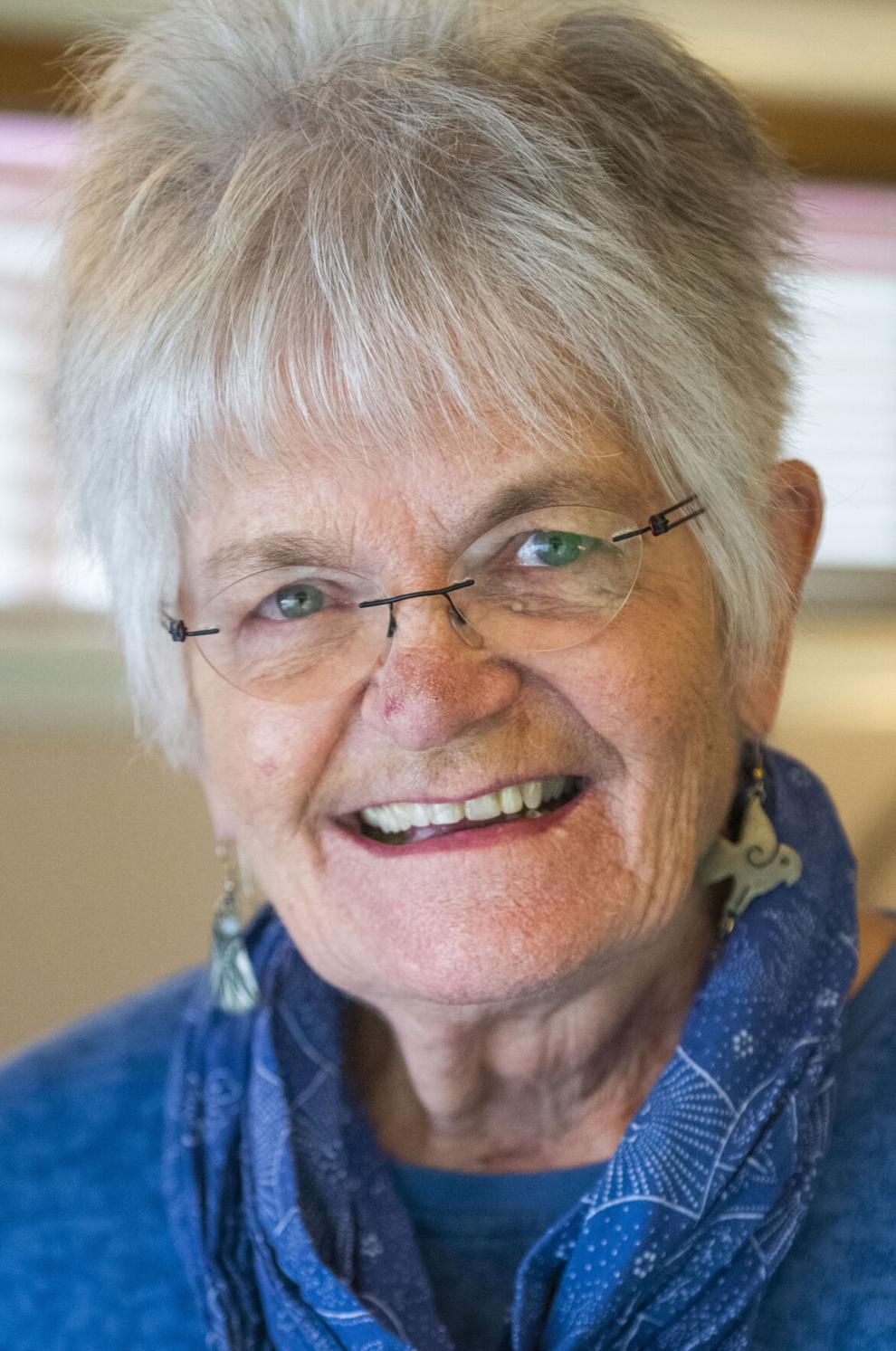 The stole's center is placed at the back of the neck with the two ends draping parallel to each other in front. Ecclesiastical vestments or garments also include robes or cassocks.
Clerical stoles can represent the state of ordained office and the color can represent the liturgical season or day, such as green for ordinary time; white and gold for Christmas and Easter; red for Pentecost; and purple or violet for Advent and Lent.
The commission took Keatts on a spiritual journey. She has amassed 30 years of felting skills honed through experience and world travels to learn from other teachers.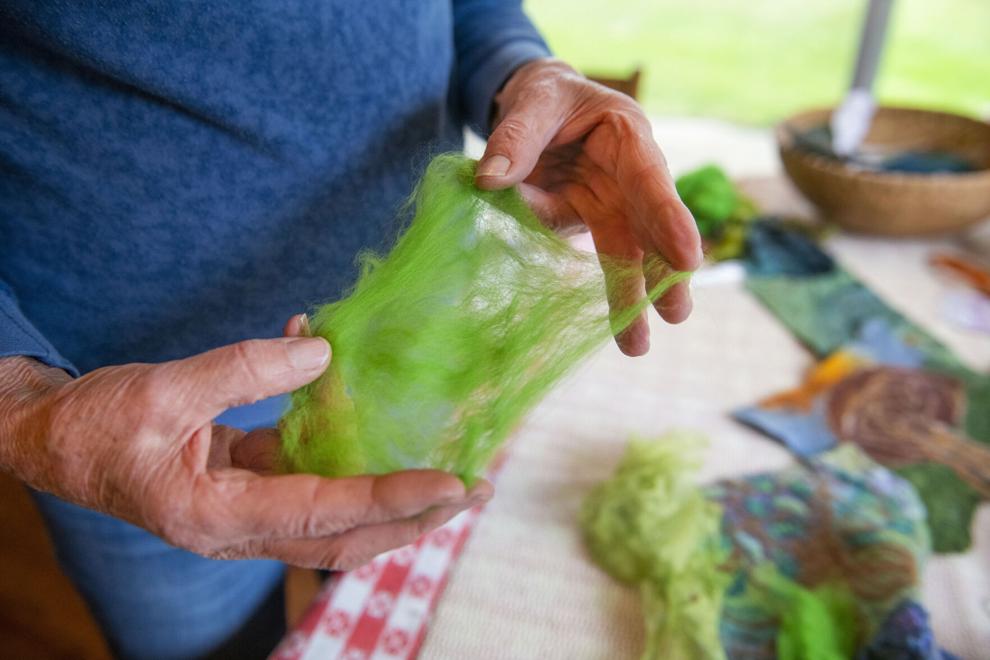 The nuno felting technique Keatts used has only been around since about 1992, developed by fiber artist Polly Stirling from New South Wales, Australia. Nuno is Japanese for cloth. The technique bonds loose fiber, usually wool, into a fine fabric such as silk gauze, creating a lightweight felt.
Using Mahlberg's chosen Tree of Life theme, Keatts said "An emotional, creative and spiritual journey awaited me as I designed and felted this original stole."
She delved into the Tree of Life's symbolism.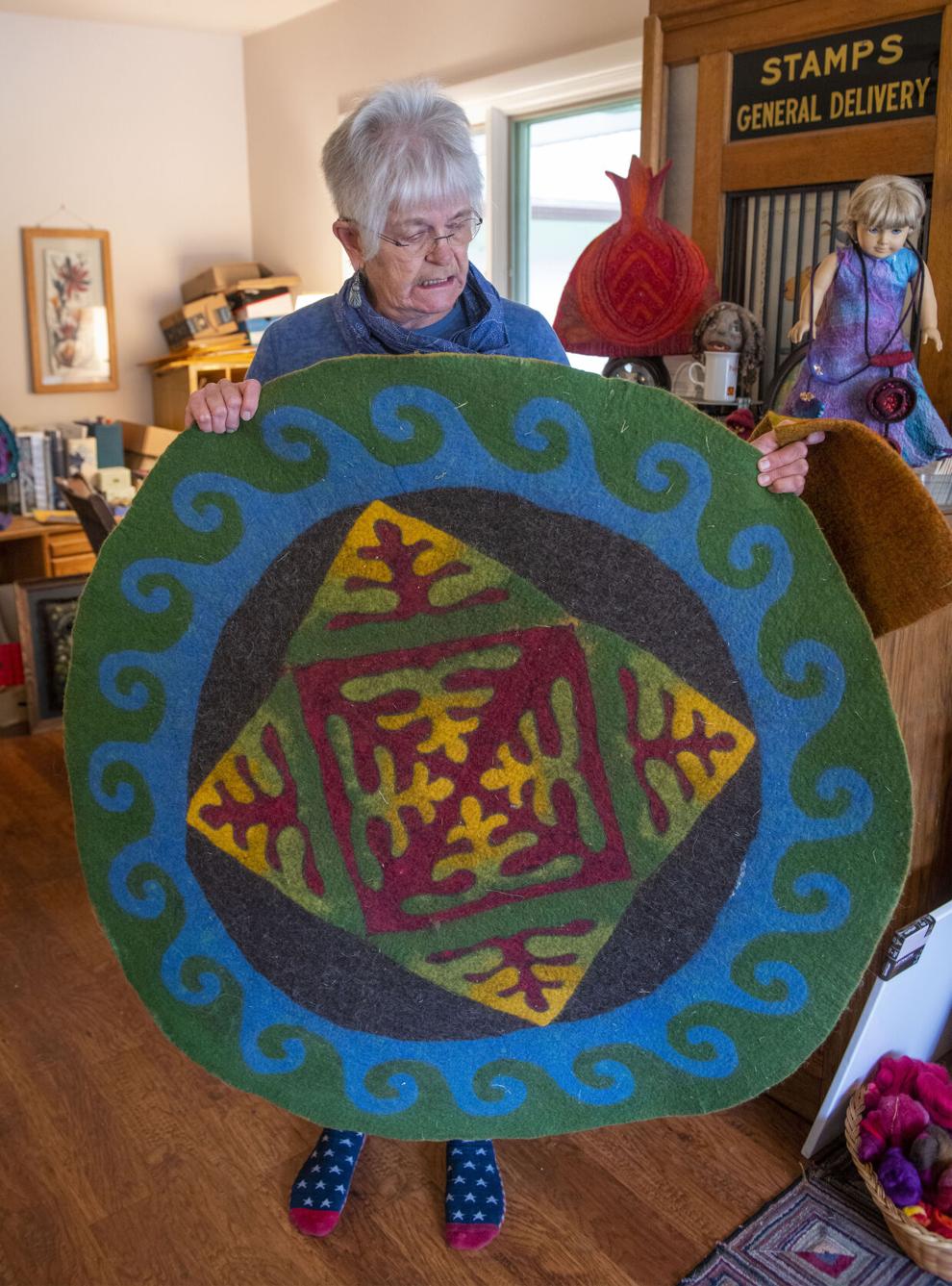 "It is prevalent in many cultures: Christianity, Judaism, Islam and Native American traditions, to name a few. It is interpreted spiritually as a symbol of personal growth, strength and beauty," she said.
"The Tree of Life is also a symbol of immortality — growing old and dying, but having borne seeds, arise again," she said.
She visualized and illustrated the tree's roots and branches on a rounded panel that lays between the pastor's shoulders at the back of his neck and goes over his shoulders onto two slim panels, wends through the Blues, crosses creeks, rivers and fields "and finally completes the life cycle, to begin again in a new season," she said.
"Now that I see the finished work, I just want to add how entrancing and beautiful I find it, and how inspired are the choices (Keatts) made and the details she included," Mahlberg said. "For example, she added wheat and wine grapes for the bread and wine of Communion, and the grain and fruit of our Walla Walla Valley."
Keatts mulled over every aspect of its construction: "The style, images and materials to create the stole was a special journey. What silks, colors and embellishments would be effective? I chose shades of green to represent 'ordinary time' in the church calendar.
"I selected nuno felting to create a fine, drape-able fabric using margilan silk as the backing, superfine merino next and multicolored habotai silk for the surface layer," she said.
Its surface images are embellished with silk hankies, prefelt, yarns, silk and viscose fibers. The Garden of Eden had 12 fruits on trees and Keatts considered a dozen for her project, but the number was too many for the finite space.
Instead, she chose five — "raspberries, blueberries, grapes, strawberries and wheat representative of the 'fruits' of our Valley," she said. "Colors of the images on the stole are bright and sometimes shimmer to create a strong visual effect for those sitting far away."
"Seeds of encouragement from local felters and friends gave me courage for this journey, helping my personal tree of life become stronger, more unique and connected to my community and the world," Keatts said.
She partially felted the fruit images then added them to the panels, similar to appliqué. She consulted expert "Embroidery Queen of Walla Walla" Carol Lee to highlight the stole's features with running and outline embroidery stitches and French knots.
The project took untold hours over two and a half months, from research to making samples and choosing design elements to "achieve a bright picture of the Tree of Life in our Valley and be visible and meaningful to Pastor Nathaniel and those members and friends of the church who would see it weekly."
Planning made creating the stole flow well from start to finish, she said. "This was such a powerful experience for me to create this stole because of it's spiritual significance."
"Each Sunday I have seen the pastor wearing the stole, I am personally so thankful for the opportunity he gave me to make a stole for him. ... I feel blessed to see the Walla Walla Valley displayed on the stole and feel more connected to this community. Now, whenever Pastor Nathaniel wears the stole, he utilizes this powerful symbol to renew our attention to the Tree of Life in our own spiritual lives," Keatts said.
Mahlberg added, "To receive this stole from Linnea is just so moving and beautiful for me. I feel very blessed to be able to share the stole with our church. And I feel so blessed to have had the privilege of participating with Linnea's amazing creative process. The way she approached this was really art as an act of prayer."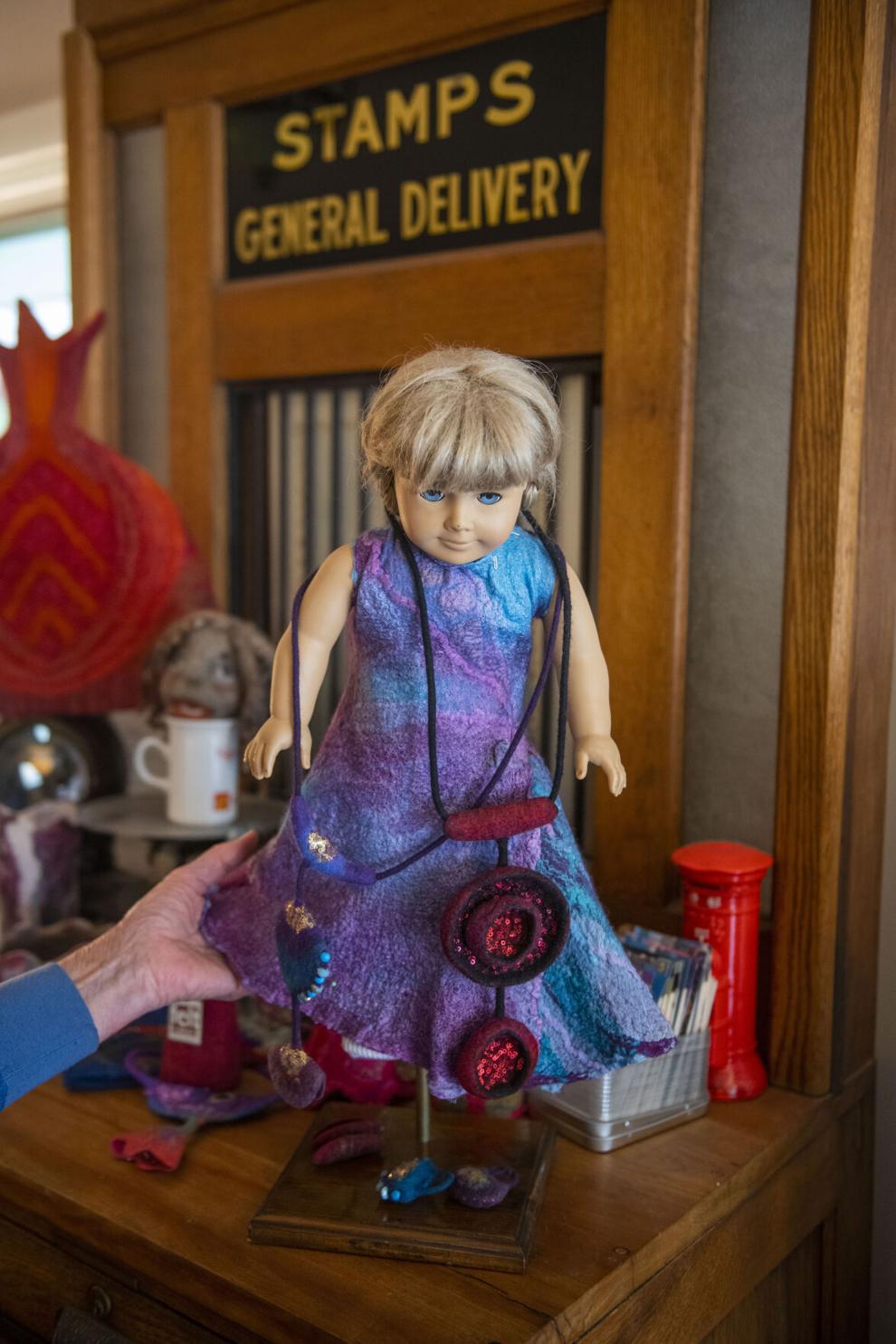 Keatts enjoys many types of felting, nuno felting scarves and clothing, 2-D projects making puppets, vessels, small houses and purses, and creating needle felting animals and figures.
"Felting offers enormous possibilities for every interest," she said.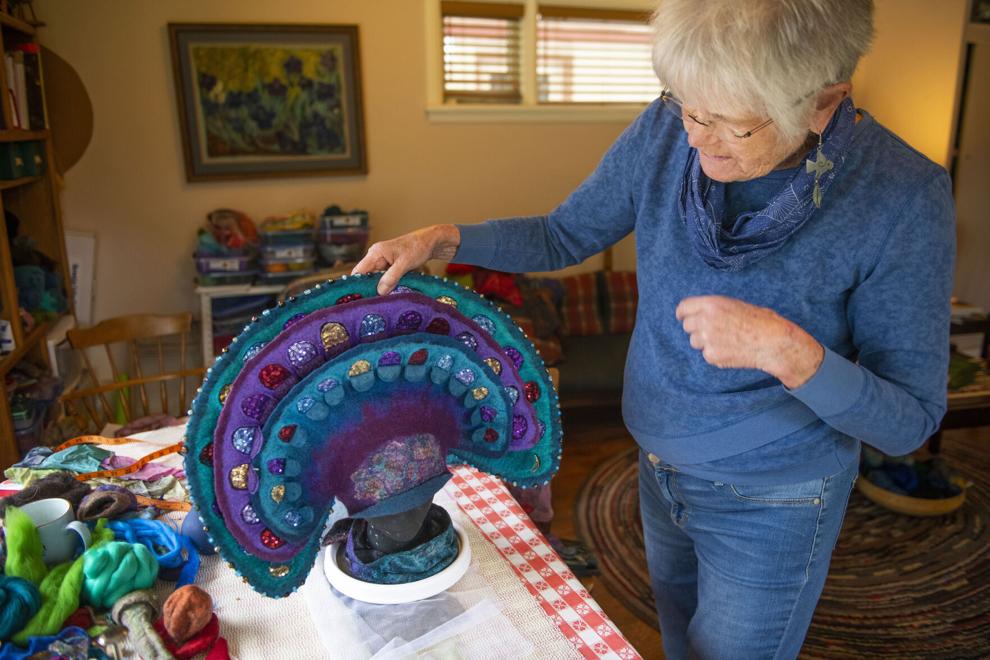 Keatts plans to teach felting classes through the Quest program at Walla Walla Community College, one in winter quarter, another in spring. She continues to take online live felting classes from felt artists in the U.S., Germany and Canada.