All signs point to "go" for the Walla Walla County Fair & Frontier Days, scheduled for Sept. 1-5.
Fair manager Greg Lybeck said last week his staff is working with county and state agencies to make the 2021 fair as safe as possible for attendees.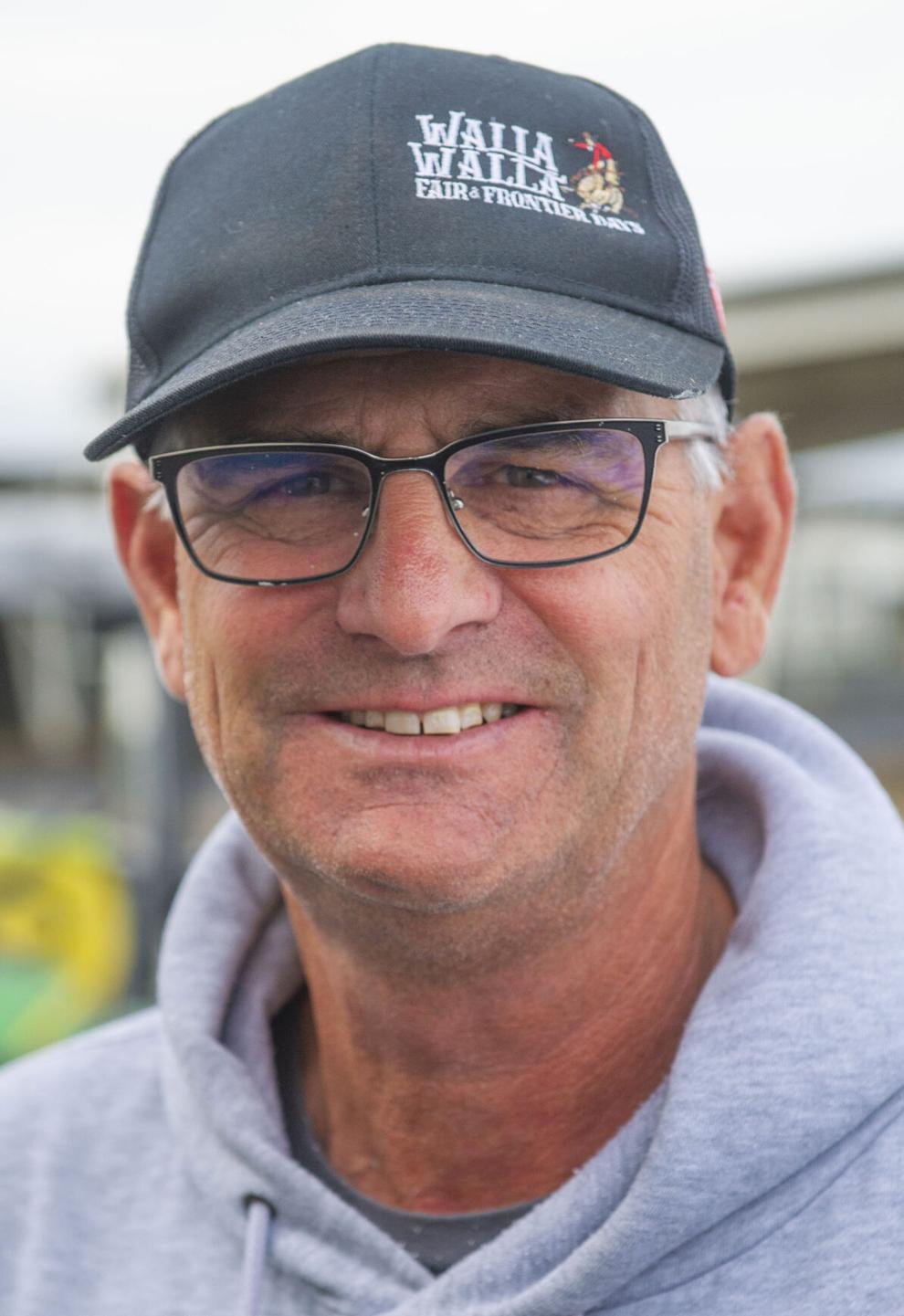 "We are going to push forward and follow state laws," Lybeck said of the latest mandate from Gov. Jay Inslee.
Inslee's new ruling, effective Monday, Aug. 23, requires masks be worn indoors by everyone age 5 and up once again due to the spread and aggressive nature of the delta variant of COVID-19.
Mask use is also being recommended in crowded outdoor settings, including fairs and concerts.
The virus has hospital bed capacity in Washington state at the breaking point and every county in the state is listed as at substantial or high risk for transmission of the virus by the Centers for Disease Control and Prevention.
Given the situation, being able to have a county fair this year is worth a few inconveniences and every safety measure his employees can put in place, Lybeck said.
He and fair board members have spent the summer planning for this moment. Since the Walla Walla and other fairs around the state were canceled in 2020, there has been plenty of cleanup and refreshing to do. That's included getting unwanted junk out of buildings and putting a new coat of paint on numerous surfaces, Lybeck said.
He's also been pulling in the temporary staff needed to run a fair, interviewing security companies and overseeing advertising, which includes digital for the first time in fair history.
There has been give-and-take in the planning season. Although some of the usual merchandise vendors have not survived pandemic shutdowns, plenty of food vendors are anxious to come to Walla Walla, Lybeck said. Parade entries have reached more than 1,000 participants and ticket packages have been put together. Demo Derby drivers are signing up and rodeo tickets are selling well.
This year fairgoers can expect a modified fairgrounds layout, intended to open up the view so people can see other spots they want to check out, he added.
"We're constantly looking at how it can be good looking."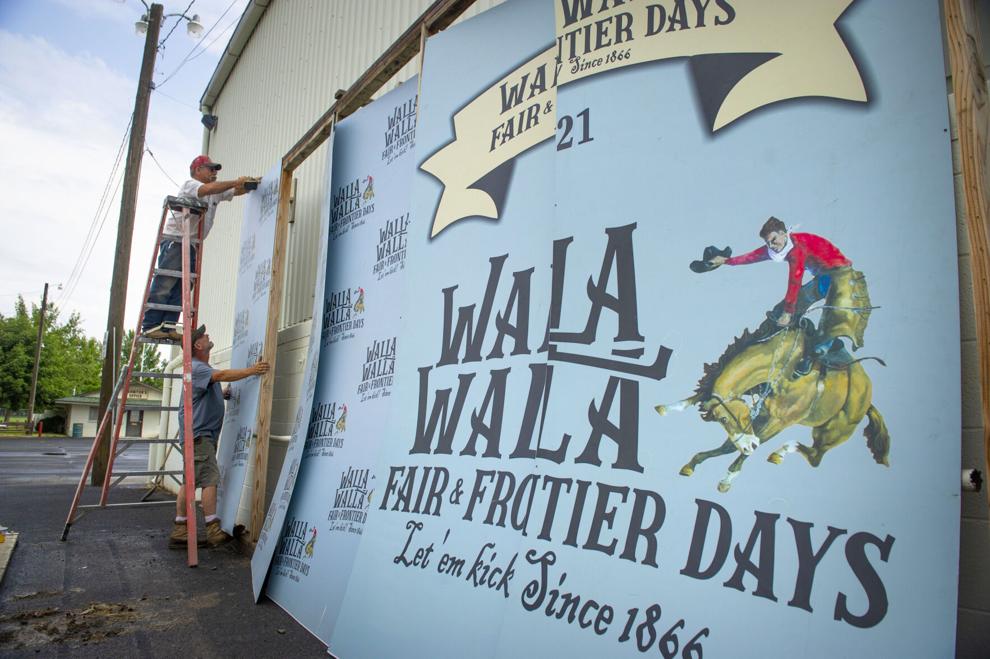 But at the very top of his task list right now is preparing for the opening fair concert, Chicago, Lybeck said.
Everything the band travels with is meant for an indoor entertainment arena show, including huge video, sound and lighting packages.
"It's really a high level of production and we have a lot of requirements we have to do in the rodeo arena. In an (indoor) arena you have nine dressing rooms and a green room for the star. We have to bring in trailers to create that. And there are different catering rules … Basically, we have to do everything outside that's normally inside, in the dirt," he said, noting about 75% of concert tickets have already sold.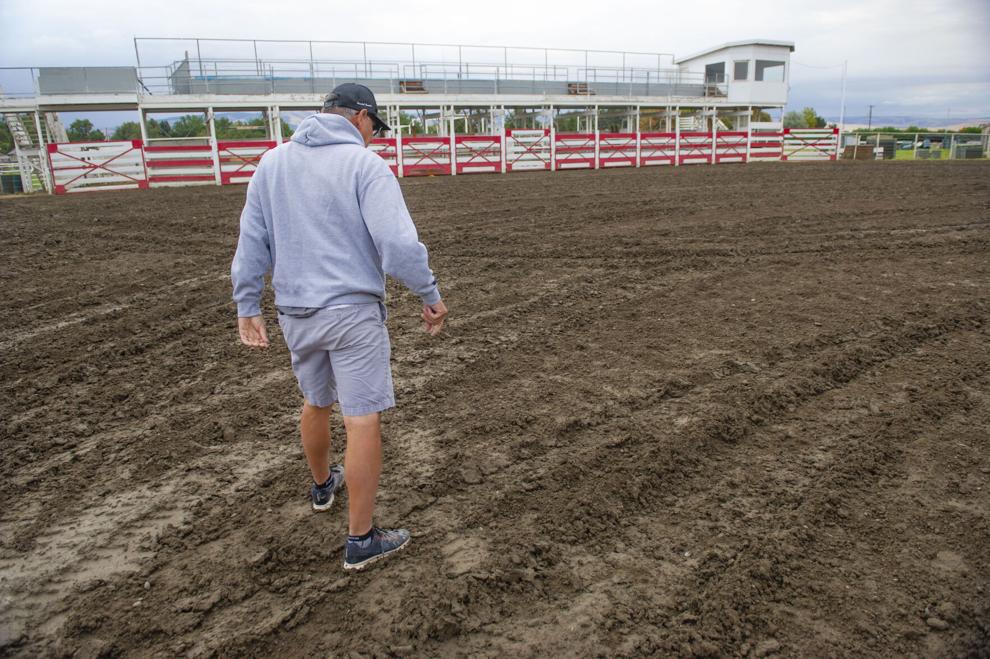 "It will be challenging to set up but really rewarding to the people who come."
Lybeck wants every part of this year's fair to be a happy experience for all. That's going to mean cooperation with the rules in place regarding COVID-19 safety, he said.
That's good news for fair volunteer and grandmother, Victoria McClellen, who asked Walla Walla County Commissioners on Monday how fairgoers will be protected against the virus and if livestock barns will be considered indoor space.
Commissioner Todd Kimball responded that the fair will be following Inslee's guidelines but he doesn't expect having additional procedures in place.
Kimball also said he didn't have an answer if the barns at the fair will be categorized as indoors.
In an interview after the county commission meeting, McClellan said she recalls from her years as a 4-H mom that those barns can be stifling, without much air movement.
Now she is the grandmother of a 5-year-old girl starting kindergarten, and her question needs an answer, she said, not just for 4-H animal exhibitors but for the many volunteers who have aged into a group at high risk for COVID-19.
That none of the county commissioners had an answer to her question was surprising since the fair is imminent and a "big deal," she said.
"The fair has such great community participation and we have to reward that with offering them safety."
It's important to remember that the fair will be filled with children who can't yet get vaccinated, McClellan said.
"The only protection they have is the rest of us," she said.
Lybeck said last week he is hopeful people are going to adopt the spirit of fair week and be good about masking and following other protocols.
Fair crews and security people will be encouraging fairgoers to do the right thing, he added.
"We're all here to have fun, get along and have a great time."