Walla Walla is a flush of green amid Eastern Washington's scrub brush and scablands, crowned by the canopies of nearly 8,000 trees made up of 174 distinct species, according to a 2021 census presented last month to city officials.
But some of the city's residents are concerned that Walla Walla's newest proposed plan to manage those trees focuses too much on cutting back existing trees and not enough on planting new ones. Community nonprofit Tree People of Walla Walla says it will call for the plan to be rejected when it comes before the Walla Walla City Council Sept. 22.
At a July 26 work session, the City Council was presented with an Urban Forestry Management Plan prepared by California-based consulting firm ArborPro, which inventoried every tree in city limits. The plan also catalogued 113 trees in immediate need of pruning or removal and at least 2,187 empty sites where the city could plant new trees.
In addition, the plan laid out a draft five-year budget, recommending that the city pay over $2.6 million for both immediate and routine pruning and removal in order to maintain the city's trees.
Walla Walla currently plants at least 50 to 100 trees per year, more than it loses per year from dead or dying trees, according to the draft plan presented by ArborPro. The consulting firm noted that the city could fill all empty planting sites in 10 years by planting around 220 trees per year, although the cost of planting those new trees was not included in the proposed five-year budget.
A budget for pruning and removal but not additional planting is "inadequate," wrote community activist group Tree People of Walla Walla in an email.
"How could that be an urban forestry plan?" asked Gayle Bodorff, co-founder of Tree People of Walla Walla, in a Thursday, Aug. 19 interview.
Even if the management plan had included funding to plant 2,200 trees over the next decade, Bodorff argued it still would not be sufficient to meet the city's canopy needs. The city's current planting schedule of 50 to 100 trees also overlooks an important point, she said, arguing that two young trees cannot replace one mature tree in the near-term.
"The big trees we're mostly losing are often in excess of 100 years of age," Bodorff said. "When the trees you're replacing are very small trees, maybe 50 years from now those trees might begin to replace the 100-year-old trees that are gone."
Young trees also have relatively high mortality rates, and not all trees planted today will live long enough to reach maturity, Bodorff added.
To that end, the Tree People of Walla Walla argues that a proactive pruning schedule laid out in the draft Urban Forestry Management Plan is too aggressive, particularly for older trees. The plan recommends pruning every three years for younger trees, to help shape the tree's future growth, but also calls for routine pruning of mature trees every five years.
In an Aug. 11 meeting of the City Council, Bodorff voiced her disapproval of that five-year pruning schedule, saying that pruning wounds the older trees.
Pruning does cause wounds in trees, particularly when cutting larger branches off older trees, according to a fact sheet produced by the University of Florida's Institute of Food and Agricultural Sciences Extension. Removing too much live tissue from mature trees can lead to decay.
A failure to prune at all can also cause problems, including allowing weak branches to form or low limbs to stick out into traffic, and the risk to a tree's health must be balanced with safety and legal considerations, according to the fact sheet's authors.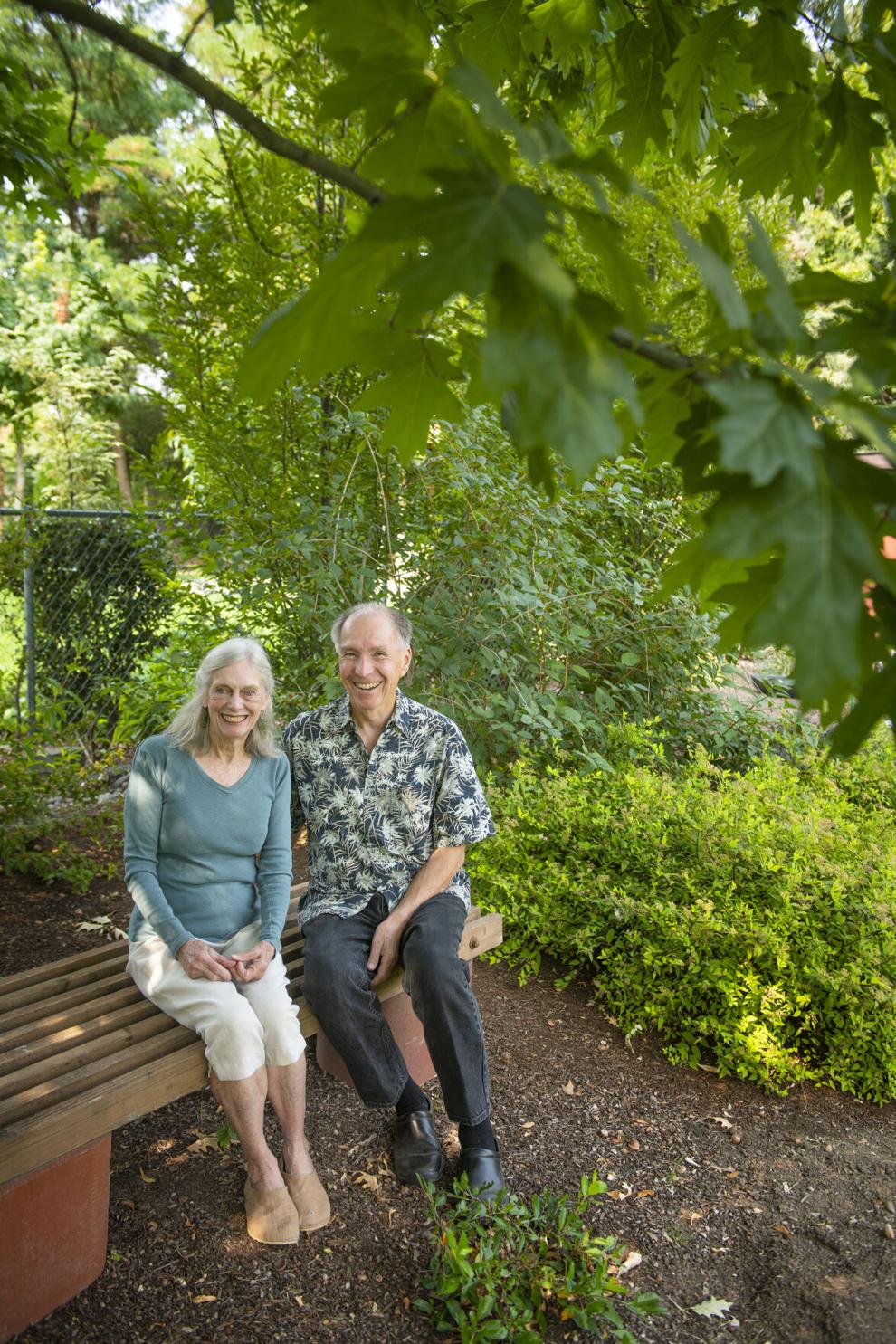 Bodorff acknowledged that some older trees need to be pruned or removed because of problematic growth but argued that if the city proactively manages young trees and carefully plans before planting, it can avoid having to damage hard-to-replace mature trees.
Bodorff points to ailing silver maples throughout the city, which had begun to intrude on overhanging power lines.
"They've had to whack many of these big branches off of these trees, and those trees have rotted as a consequence," Bodorff said.
In addition, Bodorff argued that the city should conduct a "health check" of large trees every five years and only prune when absolutely necessary, rather than periodically pruning according to an arbitrary schedule.
Ultimately, Bodorff said, the city should further involve the public before potentially adopting an Urban Forestry Management Plan that could impact the city for a decade or longer. There is a public comment period, open until Aug. 30, during which residents can provide feedback on the plan to Parks Director Andy Coleman or the Parks and Recreation Department.
But when the last Urban Forestry Management Plan was drafted, residents were more deeply involved with the planning process, Bodorff said. Residents would feel more invested in the future of the city's trees if they were more involved in the plan, she said, and more community input would give voice to parts of the community that currently don't have the same quality of canopy as others.
"We want to see that this canopy is shared throughout the city, and we see environmental justice and tree equity as being central to this issue," Bodorff said.