Arriving in Walla Walla after growing up in the world's most densely populated city was something of a shock to the system, but one Bidita Nawar has come to appreciate.
The Whitman College sophomore is from Dhaka, the capital of Bangladesh, where on average there are 30,000 living in every square kilometer. The entirety of Walla Walla County, more than 3,300 square kilometers, has about 63,000 residents.
So when Nawar stepped onto the tarmac at the Walla Walla Regional Airport after a 30-hour journey, she walked into a place unlike any she had known or imagined.
"I did not expect it to be New York, but I did not expect it to be — this is like a dream city," Nawar said. "It really is, I love Walla Walla."
People outside the U.S. often think of Los Angeles or New York City when thinking of the country as a whole, she said. But in many ways, the Walla Walla area seems to her to be more representative of the U.S., with its mix of small towns and rural farmland.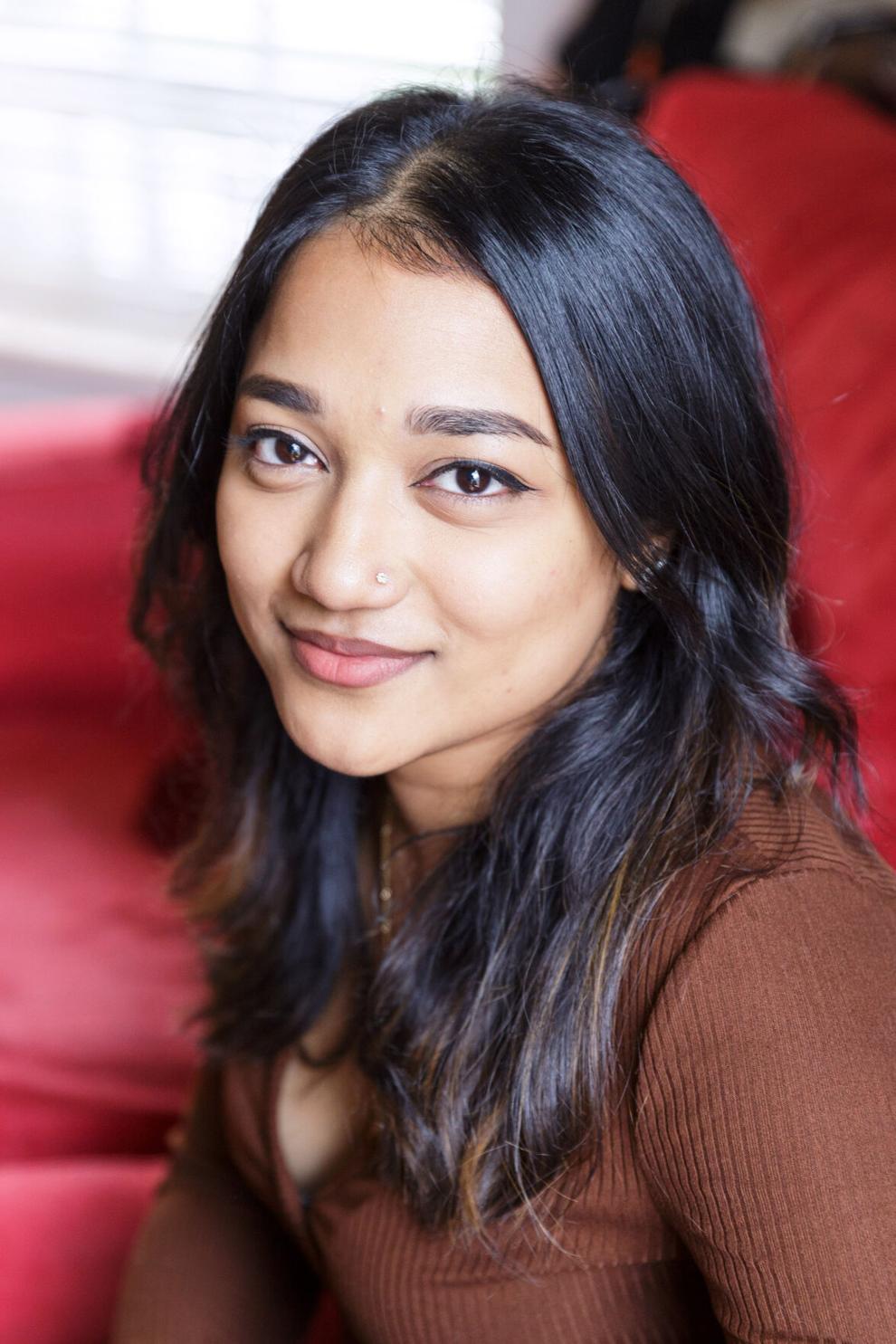 "It's quiet, and it's good for self-reflection and a lot of things," she said.
Nawar had been outside Bangladesh before coming to this remote corner of Washington state. After attending a local missionary school through 10th grade, she enrolled in an International Baccalaureate program in Bosnia through United World Colleges.
That program brought students together from across the world, many of whom now attend Whitman College as international students. Going from the fifth-poorest country in Asia to the fifth-poorest in Europe was initially a bit disappointing, she said.
"But it was probably the best experience of my life," she added. "I love the Balkans now."
The experience was an odd one, certainly.
The political tensions in Bosnia — the presidency is constitutionally comprised of three members, including one Bosniak, one Serb and one Croat — remind her of the tensions between Bangladesh, India and Pakistan. She made friends whose entire families had experienced war, and she lived in residences marked by bullet holes.
"But these people would joke about it, and the fact that they don't necessarily take life so seriously gave me a whole new perspective," she said.
Whitman was the only college she applied for that wasn't on the East Coast. While the quiet here can be contemplative, it can also be lonely being the only Bengali student on campus, and she does miss her culture.
She tries to make up for that lack by connecting with students from other cultures and introducing them to hers and is a member of Whitman's South Asian Student Association. She grabs dinner occasionally from Walla Walla Indian Cuisine, and loves cooking Bengali chicken curry for others.
While Nawar has not yet declared her major; she is considering economics. She is a member of the Whitman's investment club and participates in a finance accelerator program at the college.
But Nawar doesn't see herself working on Wall Street for an investment firm after college. She has tried working with a stock brokerage startup, but quickly found it was not for her.
"I feel like people most people who work in corporate jobs, especially investment banking or all of that, it just kind of feels like a façade," she said. "I don't know. It feels like people are running after a delusion, and it seems unnecessary."
Instead, she wants to focus on world economics and bringing investment back home to help Bangladesh develop.
She returned to her home country during the summer to work with the Policy Research Institute of Bangladesh, shadowing economists who work with the government. They analyzed economic data and attended various conferences, including one at the World Bank focused on how to improve the housing market in Bangladesh.
"It just felt more appealing to me. Because that felt like they are making a change in the world."
Before attending high school in Bosnia, she and her brother organized a garbage cleanup campaign in Dhaka, which is plagued by pollution. Two siblings, along with a number of her brother's international friends from college, began cleanup efforts and posting photos of the project to social media.
"It went viral, and people started saying, 'Oh my god, foreigners are coming in and cleaning our city and we need to do something about it," she said. "The Dhaka City Corporation wanted to help us, and they placed trash bins on the streets (in response)."
In some ways, that drive to improve the world rather than just her own material condition comes from being Bengali, she said.
"Seeing my parents, seeing my brothers — if you see developing countries, you will see there's always this drive to improve things," Nawar added. "It's very visible everywhere that you have to work for the community."
"I think I need to do that too."
That drive is also something Nawar inherited from her grandmother, Effat — though most called her Bina — who struggled to support herself and her extended family, and who passed away not long before Nawar decided to go abroad for school.
Bina was born in the middle of the 20th century and was married by the time she was 14. Despite her own struggles, she was committed to benefiting those around her, Nawar said.
"If she had $5 in her pocket, if someone comes and asks her 'Can I have $5?', she would give it to them without question," she said.
Bina raised her children, including Nawar's mother, but also Nawar's father, who didn't have his own mother.
"When I say I want to work for people, for my people, she's my inspiration," Nawar said.
While being an international student can be a complex experience, Nawar encourages others who are considering moving a world away for their education.
"Definitely do it," she said. "It doesn't matter where, it doesn't have to be the U.S. When you live in an unknown place, when you get out of your parent's umbrella, you really grow up a lot, and you see things from a different perspective."
But it's important to remember your roots, she added, and she advises that international students bring a memento of their home as a reminder. She has worn hers on her wrist for years: Bina's bangle.