Lindsey Luna, 25, has made a name for herself as a musician, entrepreneur, event host and activist in the Walla Walla community.
She co-founded Black Lives Matter Walla Walla in 2020.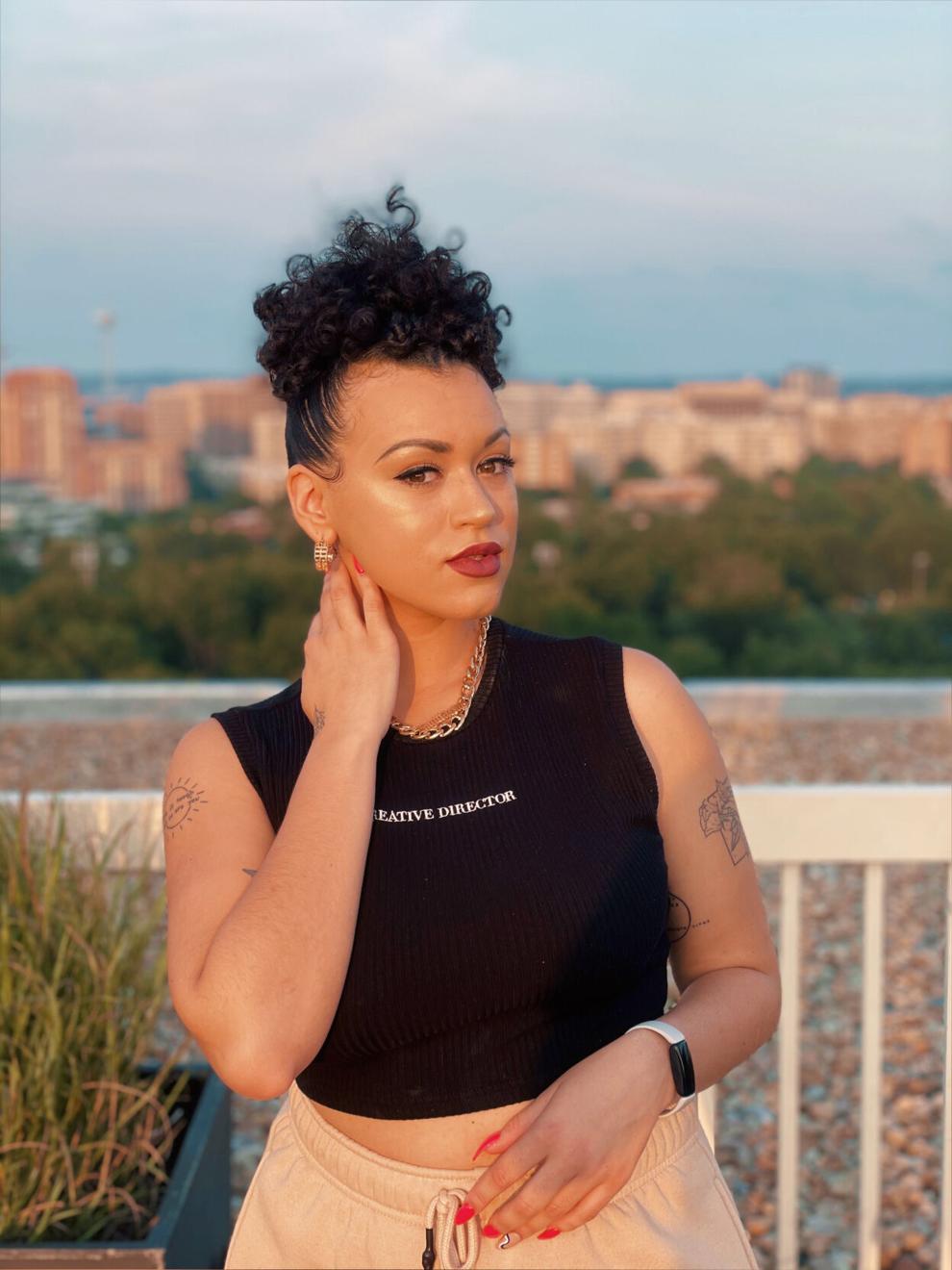 A multifaceted songwriter, vocalist and violinist, she has shared her story in an alternative rhythm-and-blues, hip-hop style at venues in the Walla Walla Valley and around the country.
Luna is known professionally as HNYZEE ("henny-ZEE").
She performed at a Jan. 17 show in Los Angeles at Los Globos. Prior to that was her fall performance in New York City at Sounds of Brazil.
But in addition to her own performances, Luna founded artists collectives like Soul + Spirit as well as Sounds of the People to showcase undiscovered talent in the Pacific Northwest.
"My role in Sounds of the People is to lead our organization to great heights," Luna said. "On some days, that looks like running social media and building websites and sending emails. On other days, that looks like booking/planning/running shows, creating marketing plans for upcoming music releases for our artists, applying for grant funding, searching for donors and sponsors and more.
"I have a hand in everything Sounds of the People, and I love what we are creating."
Hunter Young of Walla Walla applauds what she enabled others in the community to accomplish.
"She has single-handedly changed the Walla Walla music scene for the better by bringing people together, showing love and compassion for all walks of like," he said.
Luna had studied communications at Walla Walla University before moving here.
"With my family living on the East Coast in the Boston area as well as in the Dominican Republic and eastern Canada, I have found my lifelong family here in Walla Walla with members of Sounds of the People, such as Jonathan Reid, Rashad Jamal Luckett, Asani Watson, Theo Johnson, Jennifer Olivos, Daniel Beaton, and Belinda Barahona," Luna said. "I was also lovingly adopted into CT Montgomery's amazing family."
Writing music remains a lifelong passion.
"I began my journey in music when I was 4 years old playing the violin," Luna said. "Inspired by my ever-talented father, who is a self-taught pianist, composer and playwright, and a mother who was highly dedicated to my music studies, I studied violin tenuously while also making a Christian album with my dad when I was 5 years old. I toured around New England with him as a child singing and playing at various churches for much of my childhood and spent my teenage years leading worship at church.
"In 2020 at a BLM rally, I sang 'Amazing Grace' impromptu over a megaphone in front of hundreds — the first time I had publicly sung in years. Jon Crest, an old friend from college, approached me and asked me to come to the studio and we began making music together. Really, the story begins there — and I have been so honored to meet incredible artists such as Selektis, ASANI?, JVMVL and more along the way and building this incredible organization alongside them."
The experience has been fulfilling.
"The moment I realized how much I love my work was during the planning of our inaugural show in downtown Walla Walla in November 2022," Luna said. "We had a banner in front of the venue with all our faces and show information hanging outside -- all Black artists. I saw a young Black local middle-schooler staring at the sign, and I approached him to have a conversation about the show.
"He was fascinated with the fact that people that looked like him and lived in the same area as he did could be creating art at a professional level (in not so many words). He shared with me that he makes music on his iPad and has dreams of being an artist one day. His face lit with joy that night and his dancing in the crowd is the reason I love what I do — and have to continue doing it."
Sounds of the People has been a vehicle that enables Luna to mesh her passion for activism with her career in marketing and love of music.
"Creating spaces where everyone is welcome, everyone has a voice, and everyone is full of joy while listening to great music is a dream come true," Luna said.
It's not just about selling albums.
"Her activism and ability to connect people to make a change in the community is a great asset to Walla Walla," said Nadine Stecklein of Walla Walla.
Luna has no plans on slowing down anytime soon.
"Having founded Black Lives Matter Walla Walla in 2020, I spent a long time trying to mesh my passion for activism with my career in marketing and longtime love for music," Luna said. "Sounds of the People has become that vehicle for me and a way to flex all of my skills while also enjoying what it is I'm doing and the people I do it with/for — wholeheartedly."