Sen. Patty Murray has again called for a stop of further rollout of the Cerner Corporation's electronic health care system in Washington state for now.
The moment came after the system shut down in Walla Walla and elsewhere on Monday, April 25, and Tuesday, April 26.
The latter was the day local, regional and federal officials held a press conference at the Jonathan M. Wainwright Memorial VA Medical Center in Walla Walla and expressed optimism about the implementation of the new Cerner software here and at other Veterans Affairs medical facilities.
Walla Walla VA officials said two separate instances of downtime occurred with the EHR, affecting all of Cerner's federal clients, including the VA, Department of Defense and U.S. Coast Guard.
Monday's incident lasted 127 minutes and was categorized as an outage, said Walla Walla spokesperson Linda Wondra.
Two incidents happened on April 26. The first, characterized as a performance degradation — Cerner software was available but running slow and freezing up — lasted 20 minutes, initially ending at 5:24 a.m.
But that later escalated to a failure, lasting nearly six hours, starting at 9:17 a.m. and ending at 2:52 p.m.
U.S. Deputy VA Secretary Donald Remy was at the Walla Walla VA that day and was briefed upon his arrival of the early morning issue. Due to his busy itinerary, Remy had not been updated on the bigger system crash by the time he spoke to reporters on the campus, Wondra said.
The press conference was slated to begin at 2 p.m. but didn't get started until after 3 p.m. Officials said the delay was due to Remy injuring his hamstring and needing to use a cane for mobility.
"At the time of the press event, the system issues had been resolved and all functionality had been restored," Wondra said in an email on Thursday.
Numerous problems and failures at the Spokane and Walla Walla medical centers have been attributed to Cerner's patient portal program, which was installed here at the end of March, and then at the VA Central Ohio Healthcare System in Columbus, Ohio at the end of April.
The Spokesman-Review reported on April 24 that a veteran was hospitalized with heart failure in March "after a troubled computer system contributed to a vital medication not being renewed" in the patient's chart.
Murray is a senior member of the Senate Appropriations Committee, made up of 30 members, which holds hearings to consider the budget requests and needs of federal spending programs.
At a Senate hearing on Wednesday, May 4, Murray advised U.S. Department of Veterans Affairs Secretary Denis McDonough on a number of priorities for her home state.
Veteran patient care — which has seen reductions in recent years, the senator said — programs for veterans' caregivers and the Cerner electronic health record system were on that list, Murray's staff said.
In the hearing, the senator spoke clearly to McDonough.
"I do not want EHR to move an inch further in my state until all this is fixed and ready to go, and it is abundantly clear from what my constituents tell me, from the (inspector general's) reports and from public reporting — the system is plagued with ongoing issues," Murray said, telling McDonough she wants to work with him and a strong commitment "that we won't go to any other Washington state sites with this until we have these issues fixed."
Cerner's software is due to be installed at two smaller Oregon VAs in June and at the much-larger Seattle and Ann Arbor, Michigan, veteran medical centers later this year, Federal News Network reported last week.
The long-planned restructuring of the VA's EHR system is meant to modernize the outdated record system, ease sharing of medical records between the Department of Defense and VA, as well community providers. It is projected to be completed by 2028, Murray's office said.
Murray had been watching the EHR rollout since 2018, when the program debuted in Spokane at the Mann-Grandstaff VA Medical Center.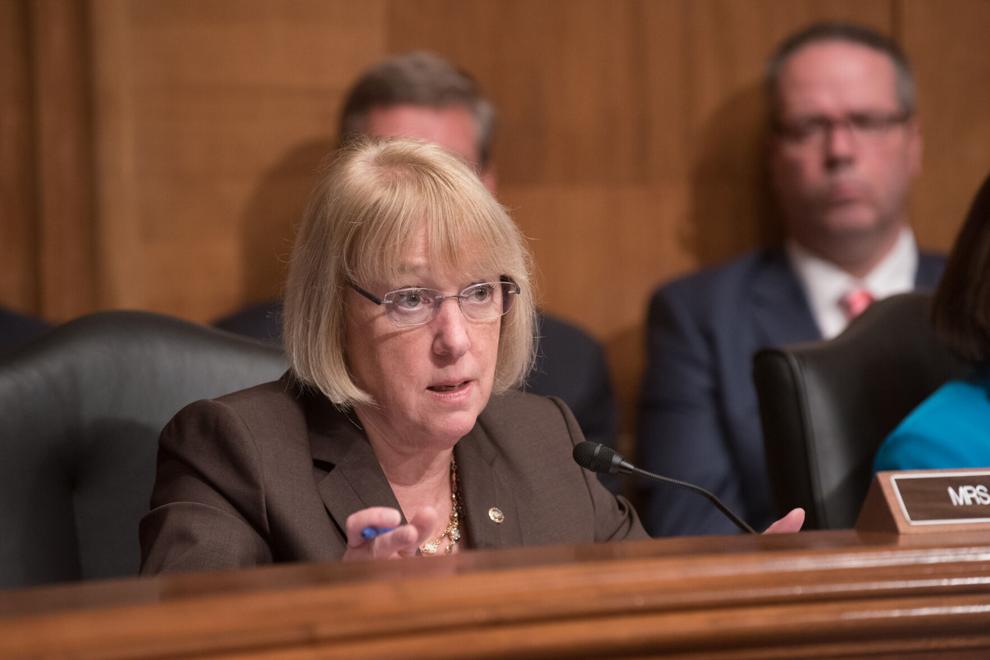 While using Washington state as a test site for pilot VA programs has brought expanded services and a chance for employees to grow, the current software situation has been "very frustrating, very frustrating, very disruptive, and even dangerous for some patients," the senator told McDonough.
"So I am asking that you re-consider the current schedule for the rollout of the new electronic health record. We need to continue to fix the issues that have been raised in Spokane and Walla Walla, and then only return to Washington state for any new deployments after demonstrating the EHR is ready and successful at different facilities."
At Wednesday's hearing, McDonough said he hears the concerns of Murray and other lawmakers, acknowledging that since March 3 there have been six Cerner outages.
"And I'm frustrated with that," he said.
"So, you have my commitment that we'll keep working very closely with you … the experience of Walla Walla … Spokane's getting better, but it's not perfect … Walla Walla has not been perfect, but it's been better.
"We will make every decision based on the experience of the learning to date, so you have my commitment on that."