Throughout her almost 30-year career in substance use prevention and recovery, Walla Walla resident Peggy Needham has seen firsthand the challenges of connecting people to recovery programs and mental health treatment in the Walla Walla Valley.
"How many times does it take somebody to have treatment stick, on average?" she asked those attending a community town hall on Tuesday, May 2. "Seven. So, when we take people to treatment, it may not necessarily work the first time, or the second time."
But to have a first time or second time, there has to be available beds, which isn't the case in Walla Walla, Needham said.
She said the community should focus on building a continuum of care for those seeking addiction and mental health services, including prevention programs, health services such as hospitals and treatment centers, and programs for recovery and aftercare.
"We are lacking — severely lacking — in most of those areas in this community. We have some great success stories, but more often than not, we set a lot of people up for failure," she said.
She asked District 16 lawmakers Sen. Perry Dozier, Rep. Mark Klicker and Rep. Skyler Rude to remember that all those factors are tied together.
"I guess I'm just saying thank you, and also saying we still have a lot of work to do moving forward," she said.
Needham is the manager of the Recovery Navigator program for Blue Mountain Heart to Heart, a community health organization based in southeast Washington that was awarded $515,000 in the state's capital budget to build a central office west of downtown Walla Walla.
The facility, which will include a substance use disorder treatment clinic, food pantry, harm reduction and counseling space, as well as offices and an education center, is one of two projects that will help expand mental and behavioral health services available in and around Walla Walla County, Rude said at the town hall.
The Legislature also awarded $5 million for the construction of Three Rivers Behavioral Health Center, a substance use recovery center based in Kennewick. It will serve the region, Rude said.
"Those are the two (efforts) that stick out to me," he said. "Those are sizable dollar amounts and one of them is local, an organization in Walla Walla."
Klicker agreed that those projects are important but said there's more work to be done.
"We were really fortunate, we pushed for those and got funding for that, but we have a long way to go," Klicker said. "Mental health issues are one of the biggest issues we have to deal with."
He and Rude voted against a bill that takes steps to implement the national 988 hotline, a behavioral health crisis response and suicide prevention system, in Washington.
Klicker said that was because HB 1134 did not include resources for rural counties.
The bill outlines the procedure for designating 988 contact hubs and endorsing crisis response teams, as well as steps for education and awareness of the crisis hotline.
It sets different endorsement standards for response teams in eastern Washington counties that have a population of fewer than 60,000. Response teams in those counties are exempt from the staffing requirements of larger counties if they meet training requirements for medical and fire personnel and consult with a behavioral health provider while responding to a call.
Responders in larger counties must be credentialed, supervised and employed by a behavioral health agency. Response teams anywhere in the state cannot include law enforcement officials.
"We've got to keep working on some of the rural counties in those areas," Klicker said.
Dozier supported the bill as it passed out of the Senate. The bill is now awaiting a signature from Gov. Jay Inslee.
Other session highlights
Walla Walla residents brought questions about the challenges and successes of the 2023 legislative session, the local economy and more to the town hall held at Walla Walla Community College.
Dozier, Klicker and Rude, all Republicans, touted the $183 million awarded to the Walla Walla corridor of U.S. 12 for the lane expansion between Walla Walla and the Tri-Cities and looked ahead to plans for the Clinton interchange.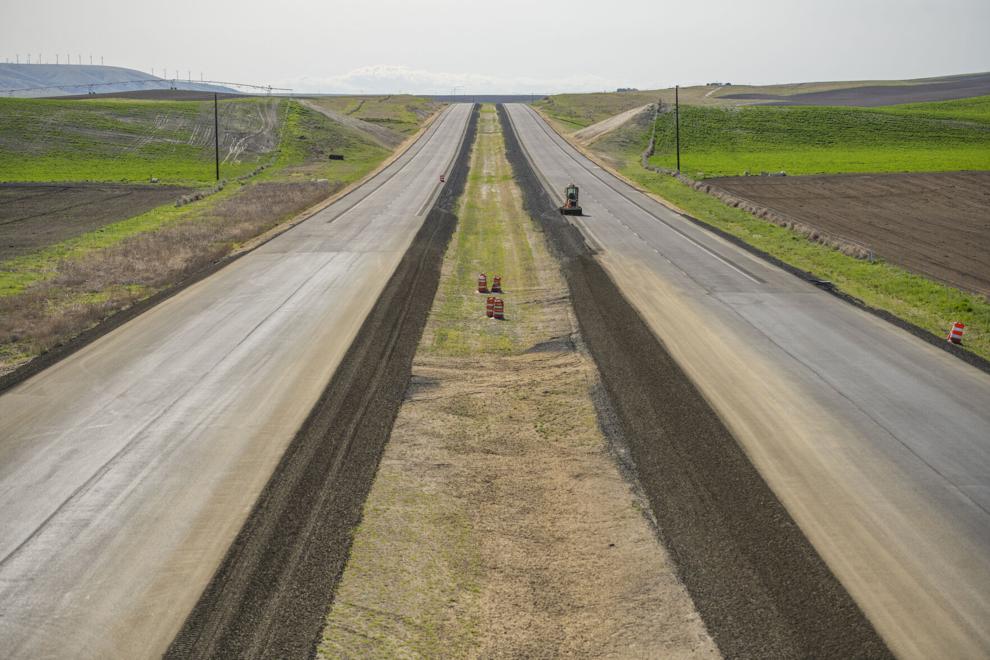 Klicker said transportation committee members worked to the very end, the last few hours before the transportation budget was passed, to secure funds for Phase 8 of the project promised back in 2015.
"They went to bat for us," he said. "We're gonna see this thing complete here hopefully in the next few years, and you'll have a four-lane highway all the way from here to Pasco."
Transportation and economy
Klicker said the transportation improvements tie into the area's economy, mentioning also the addition of a second flight at the Walla Walla Regional Airport.
Dozier agreed and said securing funding can be a challenge.
"It's hard to get those transportation dollars to come over the crest of the Cascades for us until we're in the majority," he said, meaning the Republican caucus.
As for the economy, Dozier said the wine industry has taken off in Walla Walla, which is now a tourist destination, he said.
"Our biggest problem that we have here is we need economic development. We need to get businesses in," Dozier said.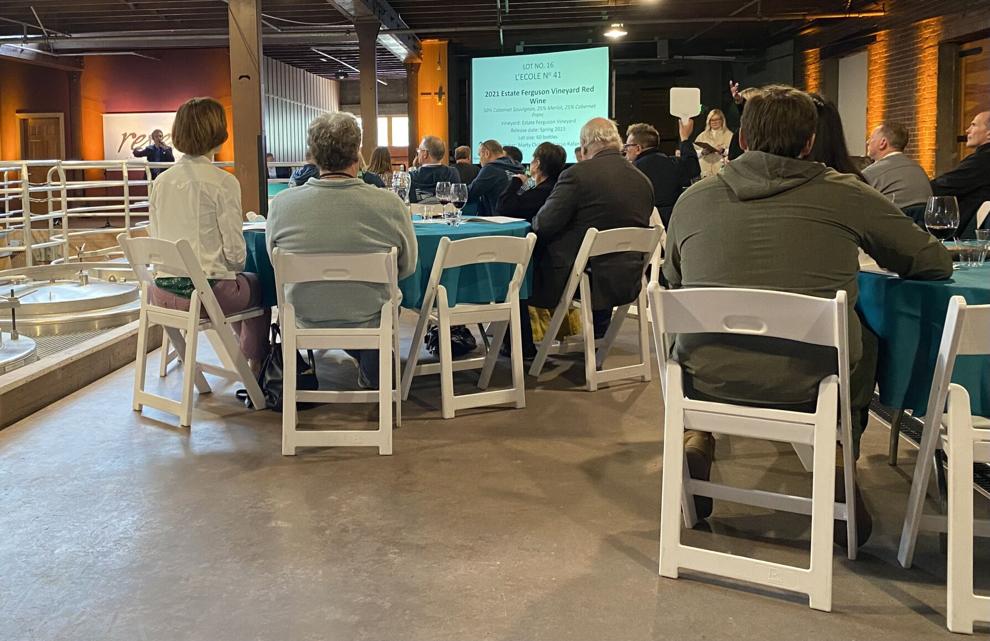 That development leads to a bigger tax base and helps alleviate the tax burden on individuals, he said.
Walla Walla resident Ron Peck, a leader in the tourism industry and former director of Visit Walla Walla, praised lawmakers for their work in the areas of tourism and travel, including securing funding to promote Walla Walla as a destination.
Dozier said the tourism bill, HB 1258, shifts funding from the general fund to the state's tourism marketing fund to promote the destination, affecting tax revenue and the local economy. The bill adjusts the match required for tourism marketing spending.
Trans youth
Peck, while at the microphone, voiced his opposition to transgender women participating in women's sports.
This comment prompted a conversation by the lawmakers about a bill passed by the Legislature this session that adds protections for homeless or runaway youth seeking protective health care services, including gender-affirming care and reproductive services.
Shelters and homeless youth programs are required by law to contact the parents or guardians of youth who are away from home without parental permission unless there is a "compelling reason" not to, including that the young person may be subject to abuse or neglect if the parents are notified.
HB 5599 adds seeking or receiving protected health care as a compelling reason, allowing the shelter to contact the state Department of Children, Youth and Families instead of the child's parents.
Dozier, Klicker and Rude voted against the bill.
"This was a pretty controversial bill, I'll tell you that, as it came through," Dozier said. "I don't like our legislature getting involved this deeply with family, is where I'm at on that. The family is a core aspect of where we are as a nation and everything and that's where we need to strengthen it."
Rude said parental involvement is important and added that he's concerned about the age of the children accessing these services.
"If a person grows up and wants to (transition) or make decisions for themselves, I mean, that's their right to do that. It's the United States, and we respect people's right to do things, make their own choices," Rude said. "The concern with this is that these are individuals who are not mentally competent at that age."
Klicker said it's a topic he wants to work against.
"That's what we're up against," he said. "We've got to find a way to change it, we've got to work on that. It's very frustrating when we see that."
Dozier clarified that gender affirming care for youth in the bill includes puberty blockers and other medication but does not include surgical procedures.
Access to gender-affirming care is associated with better mental health outcomes for trans youth, and major medical organizations including the American Medical Association, the American Psychological Association and the American Psychiatric Association, have published guidelines for providing developmentally appropriate gender affirming care.
Education
Rude — a ranking minority member on the education committee and a member of the appropriations committee, which deals with the state's operating budget — spoke about legislation affecting local special education programs.
Special education is part of the state's basic education obligation, he said.
HB 1436 raises the funding cap for special education in public schools from 13.5% to 15% of a student body and reduces the threshold for safety net funding to kick in.
In the past, if a district's student population had more than 13.5% of students who qualify for special education, the district had to pull money from its other funds to cover those students.
The same will soon be true for schools with more than 15% of students who qualify for special education, but Rude said the cap increase helps.
The Walla Walla School District has a special education population of 15.2%.
"We increased that arbitrary number to another arbitrary number but it's a bigger number, so now it's 15%," Rude said.
Rude also sponsored a transparency-related education bill that was passed and signed into law. HB 1210 requires all school board meetings to be recorded.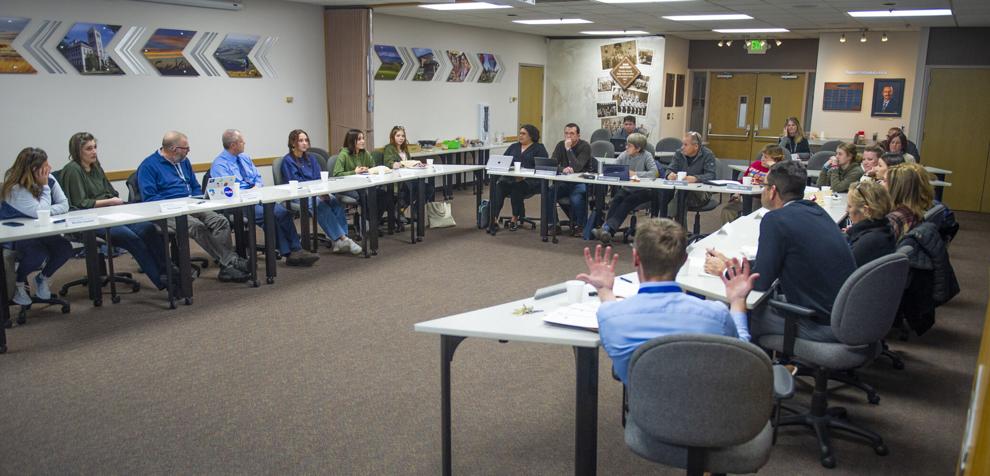 Previously, there was no way for parents or community members to find out what was said in a school board meeting if they were unable to attend, Rude said.
"Meeting minutes are designed to capture action items but typically omit all of the debate (and) conversation surrounding the decisions, so that was just a really easy transparency bill that … easily passed the Legislature," he said.
A "parental rights" education bill championed by Dozier in the Senate, which failed to make it out of committee, also included updated transparency requirements for meetings.
SB 5024 included provisions requiring schools to post standardized testing results online and make class curriculum available to parents in addition to requiring school board meetings to be recorded.
"I tried my best for three years and still didn't get it done this year," Dozier said. "(Recorded meetings) was part of what was in my parental rights bill, and I'm going to bring (the bill) back again next year because I think it's very important for parents to know what their children are learning and who's teaching their children in our schools."