A newly constructed stretch of U.S. 12 north of Lowden and Touchet will open to traffic Friday afternoon.
Travelers will be able to access the new four-lane roadway starting near Frenchtown on the east and Touchet on the west. The 11-mile stretch trims one mile — about three minutes of travel — from the Walla Walla corridor, Atkinson Construction project manager Jeremy Peutz said.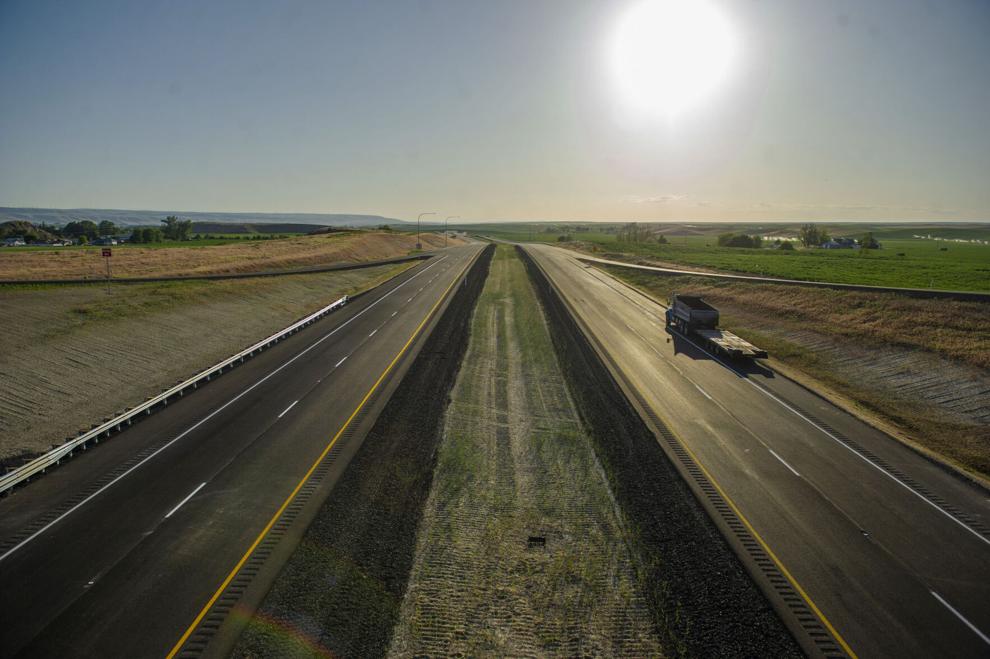 Widening the road to four lanes means drivers won't see delays like they do on the current two-lane highway, he said.
The speed limit for the newly constructed highway will be 70 mph.
Crews will continue minor work in the area in coming weeks, and drivers should pay attention and exercise caution.
Project history
The portion opening Friday is Phase 7, the second to last piece of the lane widening project.
The project finished about three months ahead of schedule — a rarity in the construction business, Peutz said — but has a much longer history.
The Washington State Department of Transportation and U.S. Highway 12 Coalition have been working to widen U.S. 12 between Burbank and Walla Walla for about two decades, but the idea dates back years earlier.
Port of Walla Walla Commissioner Mike Frederickson said former state Sen. Jeannette Hayner identified the project as a regional priority in 1978. The project was intended to improve safety, road congestion and freight mobility on the roadway.
The coalition was formed in 2001 and local officials have been advocating for the upgrades ever since.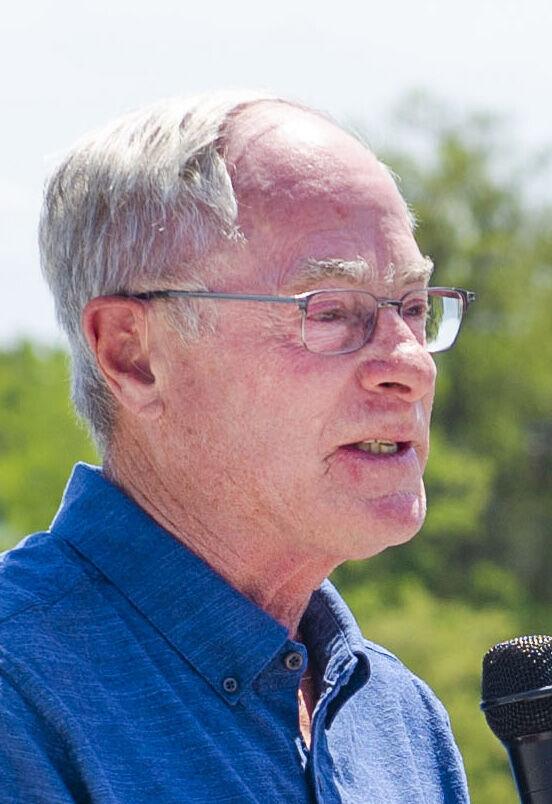 Former state Sen. Terry Nealey said his and other Walla Walla lawmakers' votes in favor of the 2015 Connecting Washington infrastructure package, which secured funds for Phase 7 construction and Phase 8 design and right-of-way, wasn't without considerations.
"(It) was somewhat controversial because that meant an increase in the gas tax," he said at a ribbon cutting ceremony on Thursday, May 25. "But the three of us … knew that this project, Phase 7, was in the budget, and that was certainly an impetus for us to vote for it."
Current District 16 lawmakers Sen. Perry Dozier and Reps. Mark Klicker and Skyler Rude secured those earmarked funds for Phase 8 and more for the road in the 2023-25 budget this year.
So, motivation for the project continues, Nealey said, and the completed work is something to be proud of.
"It looks beautiful," he said. "It's a wonderful highway, and we all can be proud of it."
Construction crews and local officials ate lunch on the Touchet River Bridge, part of the newly completed project, ahead of the ceremony.
Peutz said the Touchet River Bridge, one of 11 bridges along the newest stretch of highway, was Atkinson Construction's signature.
"This was a fun one for us," he said. "It was our biggest one and one of our last ones we eventually finished here. This one is stamped 2023, where the rest of them were finished up last year."
Representatives from the offices of U.S. Sen. Patty Murray and U.S. Rep. Cathy McMorris Rodgers attended the program, along with state lawmakers in District 16; city, county and port officials; and other community leaders.