Editor's note: This article has been updated to correct the availability of vehicle licensing services on Juneteenth and include comments from Walla Walla County Auditor Karen Martin. 
Juneteenth is the only Washington state legal holiday that will not be recognized by Walla Walla County in 2023.
June 19 — also known as Juneteenth, Emancipation Day and Freedom Day — is a federal holiday commemorating the end of slavery in the United States.
It marks the day in 1865 when federal troops arrived in Galveston, Texas, to inform the last enslaved African Americans there that they were free, two and a half years after the Emancipation Proclamation was signed.
Juneteenth became a federal holiday in 2021, but the day has been celebrated since the one-year anniversary in 1866. Then, it was called Jubilee Day.
Washington state has recognized Juneteenth as a holiday since 2007, but it became a paid day off for state workers in 2022.
County holidays
State law allows local governments to adopt their own holiday schedules, and Walla Walla County observes holidays approved each year by the Board of County Commissioners.
The board — made up of Chair Todd Kimball, Commissioner Jennifer Mayberry and Commissioner Gregory Tompkins at the time — unanimously approved 2023 holidays at a meeting Nov. 28, 2022.
The approved list included 10 of Washington's 11 legal holidays: New Year's Day, Martin Luther King Day, Presidents' Day, Memorial Day, Independence Day, Labor Day, Veterans Day, Thanksgiving Day, the day after Thanksgiving known as Native American Heritage Day in Washington, and Christmas Day.
It did not include Juneteenth.
Kimball, reached by email, said the county decided not to recognize Juneteenth as a paid holiday to keep county services — the health department and more — open to residents that day.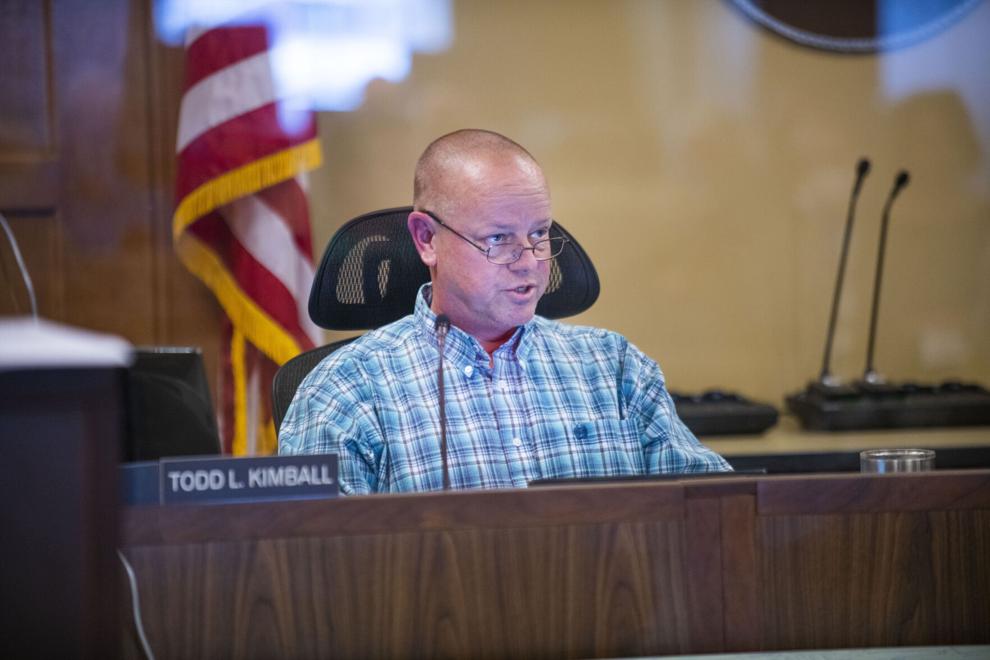 Walla Walla County Auditor Karen Martin said vehicle licensing services, including tab renewal and titling, will not be available to residents on the holiday because those services are tied to a system run by the state, which won't be operational that day. 
"We can't wait on customers," she said. "We can't do any type of titling (or vehicle licensing services)." 
Kimball said the county discussed the holiday decision with unions and non-unionized employees.
"Serious consideration was given to the options. And, yes I have considered the reaction due to the county not acknowledging a day that holds such significance to residents and employees," Kimball said in an email. "We are responsible to provide services to taxpayers, with the taxpayers' own money."
He said most county employees have two personal holidays they can use throughout the year. Employees represented by the Sheriff's Office Admin Union have one personal holiday.
"If county employees would like to make Juneteenth a day they wish to recognize, they are free to do so utilizing one of their floating holidays," he said.
Martin said her department is deciding what vehicle licensing employees will do on the holiday if they don't choose to use a floating holiday.
She said they can't do any titling paperwork or assist employees, so she's looking at planning a training or assigning work that would help other departments. 
Court closed
Washington courts, from appellate and superior down to district and municipal courts, are closed on the state's legal holidays.
Because the county adopted its own schedule, Walla Walla court employees will still report to work on Juneteenth.
State law says courts are not to be open, and no judicial business is to be transacted, on legal holidays, with some exceptions for juries and items not requiring immediate action.
Kimball said he thought court employees would use the day to catch up on paperwork.