While Election Night 2022 was shocking in many ways, with a predicted nationwide "red wave" failing to crest, Walla Walla County voters appear to have been more predictable, with one notable exception: turnout.
At least half of all local ballots weren't counted by the end of Tuesday night, but even so the county is currently on track to have the lowest voter turnout for a midterm in more than a decade.
Turnout has averaged 69% in the last three midterms. As of Tuesday night, ballots from just over 23% of registered voters had been tallied.
Local election officials predicted that about half of votes remain to be counted, but even so, turnout would be significantly lower than normal for a midterm. In 2010, the last midterm during a Democratic presidency, almost 72% of voters turned in a ballot.
The next batch of the ballots, and the largest one after Tuesday, will be released Thursday, Nov. 10, about 5 p.m., according to elections officials.
So, while Republicans have received about the normal proportion of local ballots this year — 61% of Walla Walla County voters supported Sen. Patty Murray's Republican opponent in 2010, compared to 60% so far this year — it's hard to say whether that will hold.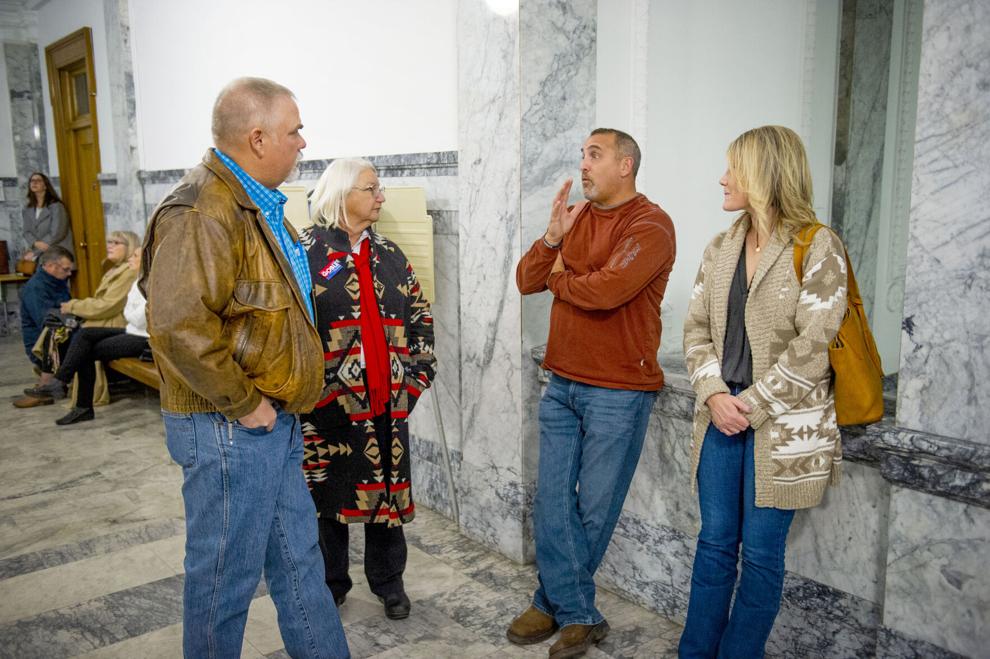 "I have to say, I think it's really early days to comment exactly on what the turnout is, and I expect those races to tighten," said Kari Isaacson, chair of the Walla Walla Democrats.
Either way, Isaacson said, this year was a good one for local Democrats, who are working to rebuild the party as longtime stalwarts are replaced by newer blood.
"I'm so proud of our candidates and our campaign. I think it's the first time in a long time that we've had such a comprehensive and great slate of candidates."
Wendi Kregger, chair of the Walla Walla County Republicans, similarly cautioned against prognosticating before the final results are in.
"As we get closer to certification, that percentage will become more accurate," Kregger said. "With voter turnout at this point being 23%, we need to wait.
"But I'm very pleased and appreciative the people in Walla Walla support our candidates."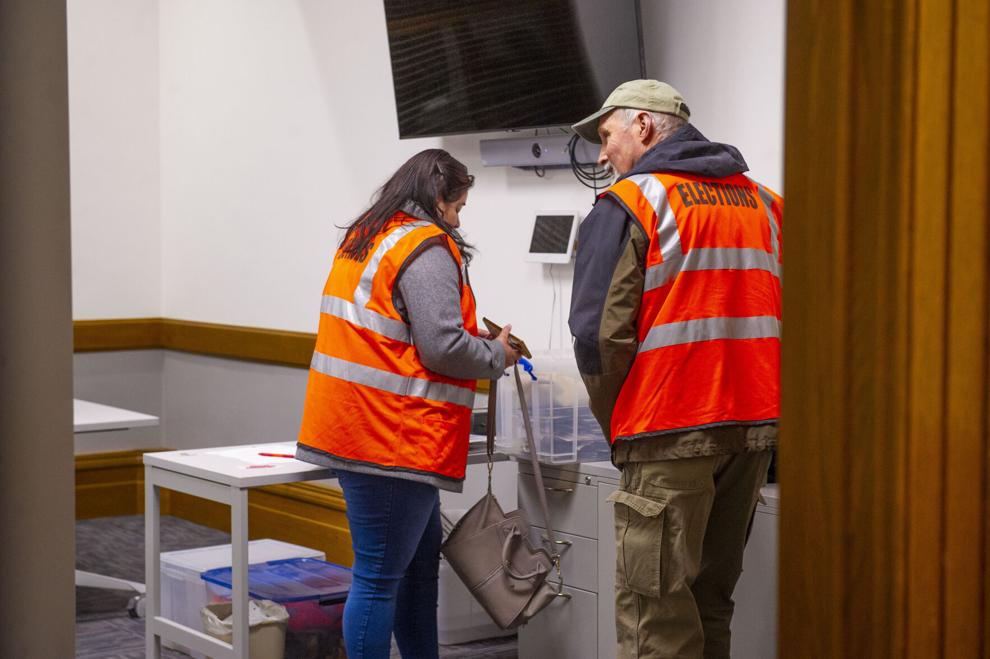 While it was a disappointing night for Republicans in Washington state, who had hoped Tiffany Smiley would be able to unseat longtime incumbent Murray, early results indicate that Republicans swept local races.
"History shows that Walla Walla County does well for the Republican Party," Kregger said. "Walla Walla has a great representation. Those people we have elected work really hard, and we appreciate their efforts and what they stand for, and this county supports them in that."
Walla Walla and Columbia County commissioners
Where local races didn't seem to lean unassailably in one direction Tuesday night, Republicans were facing Republicans.
The races for Walla Walla County and Columbia County Commissioner are both too close to call, with Gunner Fulmer and Jack Miller both narrowly leading their opponents, Darren Goble and Chuck Amerein.
Walla Walla County Prosecuting Attorney
Chief Deputy Prosecuting Attorney Gabe Acosta leads Deputy Prosecuting Attorney Michelle Morales in the race to replace their boss, James Nagle after Tuesday's initial results.
Acosta, a Republican, led his Democratic opponent 5,289 votes, 62.57%, to 3,161 votes, 37.4%.
Though he has a sizeable lead, Acosta was not ready to declare victory Tuesday.
"There is still a lot to go," Acosta said.
Walla Walla County Auditor
Longtime Walla Walla County Auditor Karen Martin retained the seat she's had for 23 years, judging from election night's ballot count.
Although more than 8,000 ballots remain left to be tallied, the 8,600 vetted so far show Martin in the race lead with about 5,800 votes, or 68%, compared to challenger Marjorie Denton Sanborn's 2,700 votes, or 32%.
Legislative District 16 Pos. No. 1
Rep. Mark Klicker, R-Walla Walla, holds a strong 15,387-6,803 lead over Democratic challenger Jeff Strickler after the first count of ballots Tuesday night. The district includes Walla Walla County as well as parts of both Benton and Franklin.
Legislative District 16, Pos. No. 2
Rep. Skyler Rude, R-Walla Walla, will continue to represent Walla Walla, about half of Benton and a very small part of Franklin counties in the 16th Legislative District, a job the state Representative has held since 2018.
About 5,700, or 68%, of Walla Walla County voters in the district said "yes" to keeping Rude, while 2,700, or 32%, wanted to give the job to challenger Jan Corn. There were 8,477 total votes for the position, eight being for write-in candidates.
Throughout the district, 22,144 total votes for the seat have been counted; Rude is currently credited with garnering 15,818, about 71%. Corn earned 6,301 votes, about 28%. Twenty-five people cast their votes for write-ins.
Walla Walla County District Court judge
After initial results released Tuesday, Jared Hawkins appears to be Walla Walla County District Court's newest judge. Hawkins leads 4,358 votes, or 62.49%, to Nicholas Holce's 2,579 votes, or 36.98% in the race for part-time judge.
Though half of the county's votes remain to be counted, given the size of Hawkins' lead, it's doubtful the outcome will change.
Hawkins, owner of Hawkins Law in Walla Walla, and Holce, a Walla Walla public defense attorney, are vying to replace current part-time Judge John O. Knowlton, who is not seeking re-election.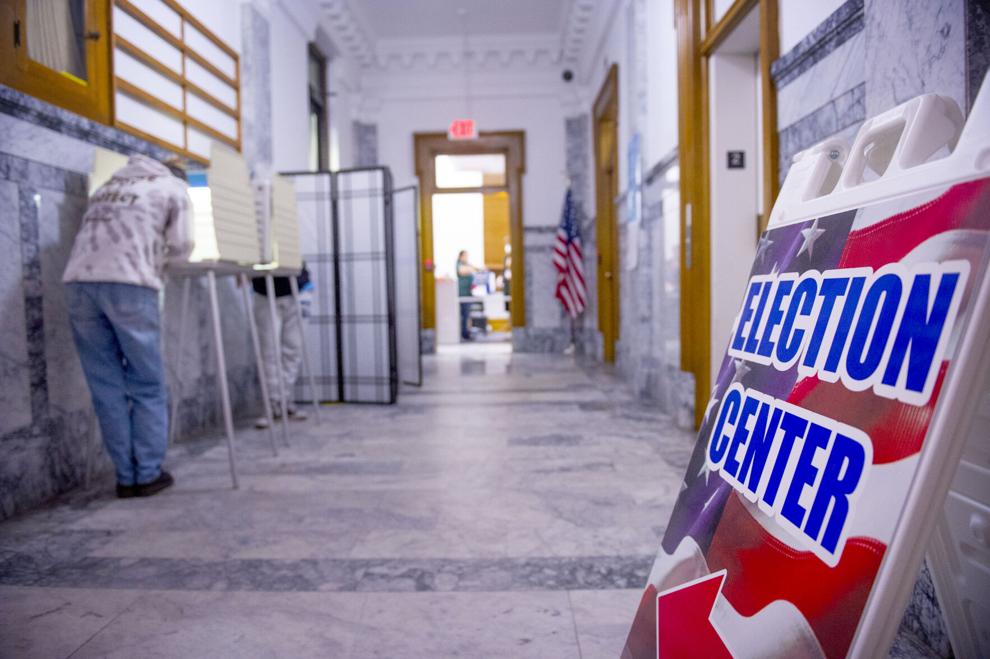 Columbia County Sheriff
In a repeat of the 2018 elections, Columbia County Sheriff Joe Helm has defeated Jeff Jenkins in the race between two Republicans.
After Tuesday's initial results, Helm led Jenkins 1,158 votes, or 62.12% to 700 votes, or 37.55%.
In Columbia County, 1,942 ballots have been counted. An estimated 217 remain to be tabulated. Though that number could climb, it's not likely to climb enough for Jenkins to make a comeback.
"I have a lot of people who supported me through the election process in the community," Helm said. "I think the support I have from the community has demonstrated itself."