The Community Resilience Initiative has a new leader.
Ursula Volwiler has been named director of community engagement of the nonprofit trauma response teaching organization headquartered in Walla Walla.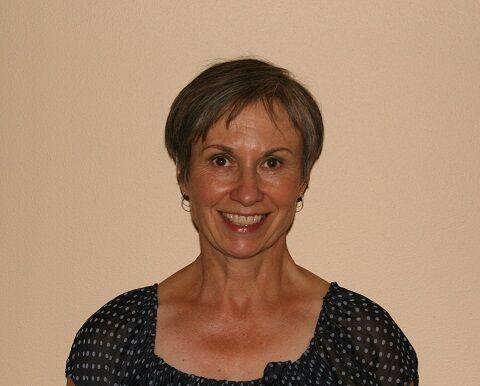 Volwiler replaces CRI founder Theresa Barila, who is partly retiring and taking a reduced role with the organization.
While Volwiler is new to the job, she's not new to the Valley.
"I've lived here for 10 years, and I've known (Barila) throughout that whole time," Volwiler said.
Volwiler was born and raised in Germany. She came to the U.S. in her 20s with a degree in linguistics.
"I worked for Microsoft for 15 years," she said. "I got totally burned out."
She went back to school to become a teacher and enjoyed education, later earning a master's degree in curriculum and instruction with a focus in English as a second language.
It was at this time she moved to Walla Walla and started working at Walla Walla Community College.
Later, she worked as a neighborhood organizer. She kept that position until the pandemic began.
"I loved that job, but COVID hit," Volwiler said. "It's hard to be a community organizer during COVID."
Volwiler had worked with CRI some in the past as a teacher and organizer. But she stepped up her involvement during the pandemic.
CRI provides education on trauma and its lasting effects. Most of these courses were lecture based and in person. When the pandemic hit, CRI, like many education organizations, had to move its offerings online.
"Lecture focused (lessons) do not work on Zoom," Volwiler said.
So, she was brought on to move these classes online and develop an activity-based curriculum that is easier to engage with than just a lecture.
"They also needed somebody to just go through their material and take it down a notch from that science speak to something that people could understand," she said. "So that's where I came in. I did that work from home and it just stuck … It grew from there."
It grew so much from there, in fact, that when Barila decided it was time to retire, she asked Volwiler to replace her.
"I said, 'Well, I'm winding down as well.' I'm not that much younger than she is. I said 'I'll do it for a while, as a transition,'" Volwiler said.
She said plans on being in the role for a few years before handing it off to someone else.
"I consider myself as more of a transitional director," she said. "Because I know (Barila), I know what's important to her. I feel it's important that we honor what she has started, while taking the organization to where it needs to go because the environment has changed so much."
CRI was founded in response to the Adverse Childhood Experiences study, which focused on relationships between negative childhood experiences and later adult health.
Volwiler said this has expanded to looking at how traumatic events throughout one's life, including adulthood, can affect the brain.
Volwiler said one thing she hopes to do more of moving forward is partnering with other organizations to engage the community from a verity of angles.
For example, October has been declared Resilience Month by the city of Walla Walla and the Walla Walla County Commissioners. This year, CRI teamed up with the YWCA and Blue Zones Project Walla Walla Valley to present weekly learning sessions, rather than hold the event on its own.
"I want to work with other organizations that are after the same thing," she said. "That's where I think CRI could have even a bigger impact."
More information on the Community Resilience Initiative and its work can be found at criresilient.org.