WAITSBURG — The City Council here is considering bringing back a noon siren.
Waitsburg had long used such an alarm, announcing the noon hour each day, before discontinuing the practice a few years ago, City Administrator Randy Hinchliffe said.
Now a resident asked about bringing the alarm back, according to minutes from the city's June 15 council meeting.
The alarm could also be used in case of emergencies.
Hinchliffe said the original purpose of the daily noon siren was to let workers at the old cannery in town know it was time for shift change.
Use of the alarm ceased when officials from the dispatch center in nearby Columbia County, whose staff were responsible for operating the alarm, requested to end the practice.
However, Hinchliffe told the U-B, the alarm can be rewired so that it can be activated from the fire station.
The siren itself is located on the top of the library, which was originally Waitsburg's city hall building.
The Waitsburg Commercial Club conducted a survey asking for people's opinion on the return of the siren.
"It has been a few years since the siren went off daily, and in that time, many residents have moved to Main Street, and new businesses have opened in the Main Street Corridor," the survey's introduction states. "There is a concern that the siren could be a disruption to people in their homes or businesses."
When the U-B tested the link to the survey on Monday, July 25, it was no longer working.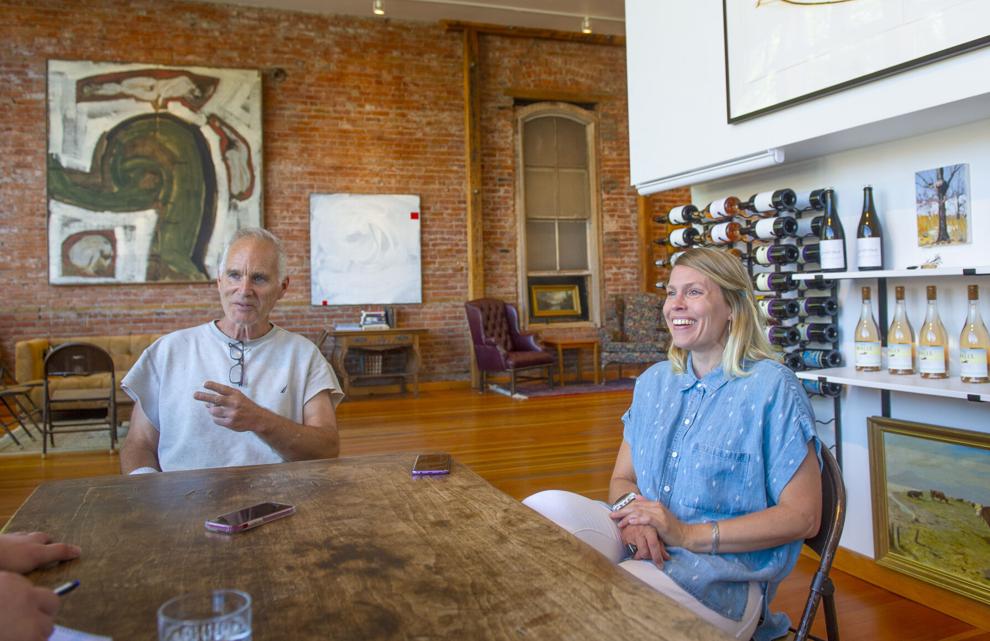 One new business in the two blocks of this rural city's downtown is the Royal Block Hotel, owned by Joe Roberts and Tiina Jaatinen.
Roberts and Jaatinen said they would like to hear how loud the siren is before deciding if they support its resurrection.
They also expressed concern that a lunchtime alarm sounding the same as an emergency alarm could cause confusion.
Those issues aside, however, they both said they love historical things about Waitsburg and feel this blast from the past has the potential to be fun.
"If it's going to be a fun, quirky thing that's part of the aspect that is Waitsburg, if it were just that, it sounds like it will be great fun," Roberts said. "If, on the other hand, it's an annoying thing that's waking people up or interfering with business, than not so much."
"We're all about (city history)," Jaatinen added. "We named this building the Royal Block, its original name. That idea, we share that. For that reason, it is great. As long as it's considered, how do we communicate that to everyone? How do we communicate that to our guests?"