The railroad track that stretches between Milton-Freewater and Walla Walla will get some much-needed repairs after the Oregon Department of Transportation approved a $692,300 grant to upgrade the line.
The award was part of a $46 million package granted to various agencies across Oregon last month for multimodal transportation projects.
Multimodal transportation refers to shipping that requires multiple means of moving products, such as a truck bringing vegetables to be packed and a railroad moving the packaged veggies to the market.
The short rail from Milton-Freewater to Walla Walla, operated by Walla Walla railroad company Columbia Rail, transports agricultural products such as wheat from local farmers and vegetables from the Smith Frozen Foods Processing Plant in Milton-Freewater.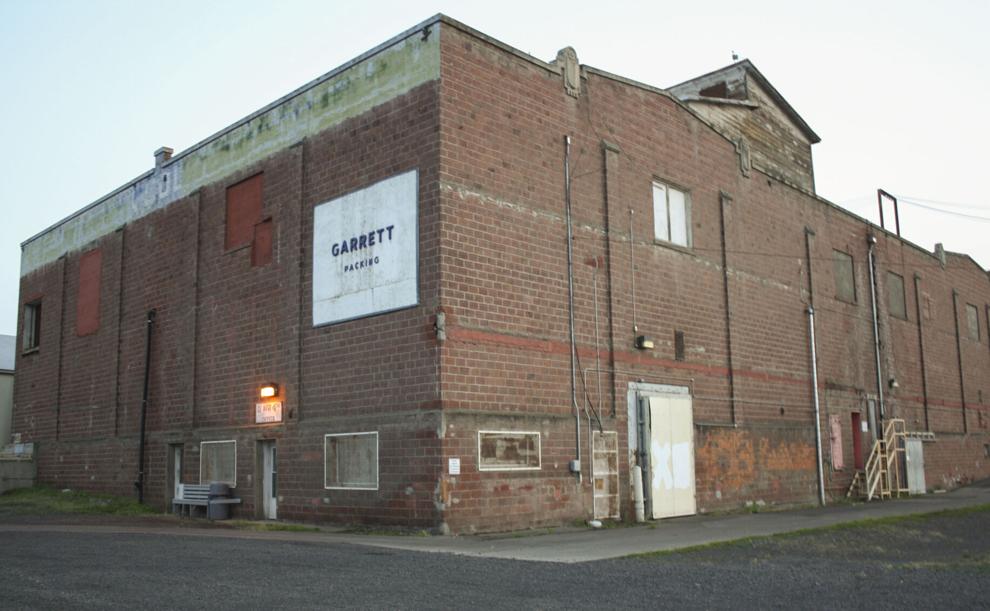 Most of the rail line is used for moving frozen vegetables that come from Smith Frozen Foods loaded as freight at Garrett Packing, 11 NW Fourth Ave., Milton-Freewater. Columbia Rail also moves some wheat from the Spofford grain elevator into brewing markets.
Stuart Smith is the senior operations manager for Columbia Rail and will oversee the short rail track repair and maintenance project.
"We will be replacing 1,000 ties over the course of two years," Smith said. "Currently, because the rail is so run down, we can only go about 5 mph when moving freight, but after it is fixed, we plan on running at least double that to 10 to 15 mph."
Smith said the condition of the rails currently requires trains to move slower because too much speed on the worn-down tracks could cause a derailment.
The upgrade of the rails will reduce risk of derailment and move freight more safely, and Smith thinks if the stretch of rail isn't fixed now, it would eventually be unusable.
The added speed will cut rail transfer time in half, saving money and introducing efficiency into the transportation of goods.
"In what is now taking an hour and a half to move freight will be cut to 45 minutes," Smith said. "That is a huge difference, and it can make it more efficient and cost effective than moving it by truck."
Trucking freight is more expensive, and one rail car can carry a load that is equal to what three truck loads can carry, according to Smith.
"One hundred rail cars could take 300 trucks off the road," Smith said. "It's better for the environment because we are burning less fuel, and it helps save money on road maintenance from the extra wear from trucks."
The plan is to start removing and replacing ties in October, and Columbia Rail will have two years to complete the project, Smith said.
The area that will be restored is a 1-mile section spread across several locations between Stateline and downtown Milton-Freewater.
The original rails from 1898 are still in use, and most of the restoration will be to the rail ties that have warped, cracked or rotted away. Rail ties are the heavy wood pieces laid crossways that secure the metal rails in place.
Northwest Grain Growers and other produce and fruit growers will also benefit from the upgraded rail, Smith said.
"It's critical infrastructure, like any highway or airport, especially for bulk shipping," he said. "Companies need that access or could go out of business."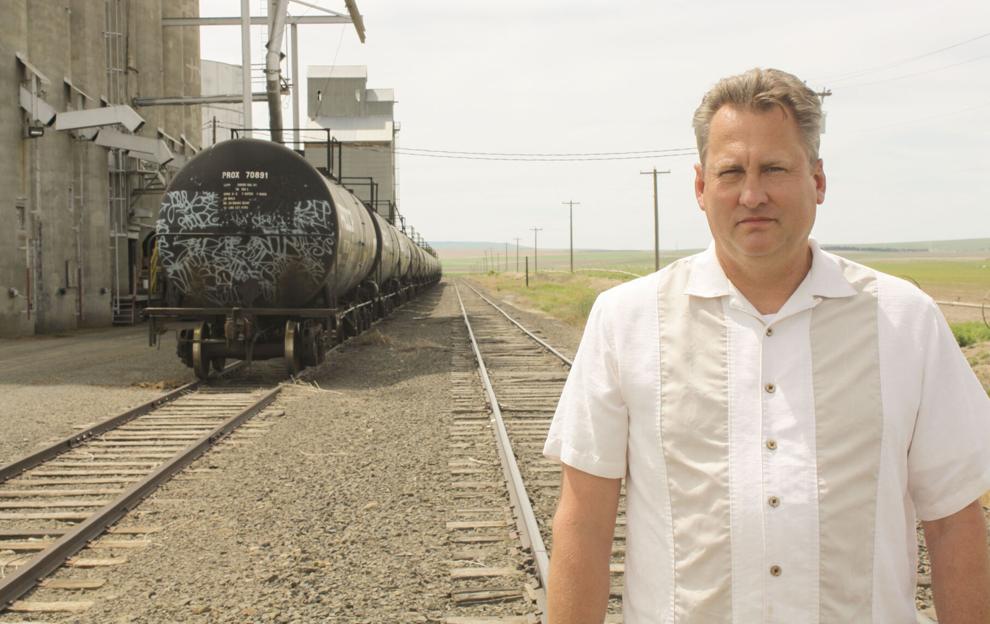 Paul Didelius, owner and president of Columbia Rail, worked with Umatilla County Commissioner Dan Dorran in requesting the grant.
"Commissioner Dorran came to meet with us and supported our application," Didelius said.
Didelius has also reached out to local apple producers who haven't used the rail line in years in hopes they will consider using the rail line when it's upgraded.
"We are able to move anything people have a need to move in 100-ton cars," Didelius said in an email. "Rail uses one-third of the fuel that a truck uses, and adding more cars costs us very little."
The upgraded rail ties — with continued maintenance — will keep the rail line viable for the next 20 to 30 years.
"Rail infrastructure can live a long time," Didelius said. "The investments will support Umatilla County commodity producers for our lifetime and then some."
The funding comes from a program called Connect Oregon that invests in non-highway modes of transportation such as rail.
Columbia Rail — formerly known as Frontier Rail — was one of 21 projects funded based on proof of need by ODOT staff and economists and other transportation organizations.
The determining factors for receiving grant funding included things like economic benefit to the state, the reduction of transportation costs, readiness to begin projects and how it would provide access to jobs.
The funds are part of the sixth round of Connect Oregon grants since the initiative was passed by Oregon legislators. The program has funded 221 projects statewide since 2005.
Columbia Rail has four short-line railroads in Eastern Washington and Oregon covering 150 miles of track.
They work directly with major rail carriers Union Pacific and BSNF Railway. Columbia Rail operates the Kennewick Terminal Railway, Port of Morrow Rail Services, the Washington Royal Line and Yakima Central Railway.