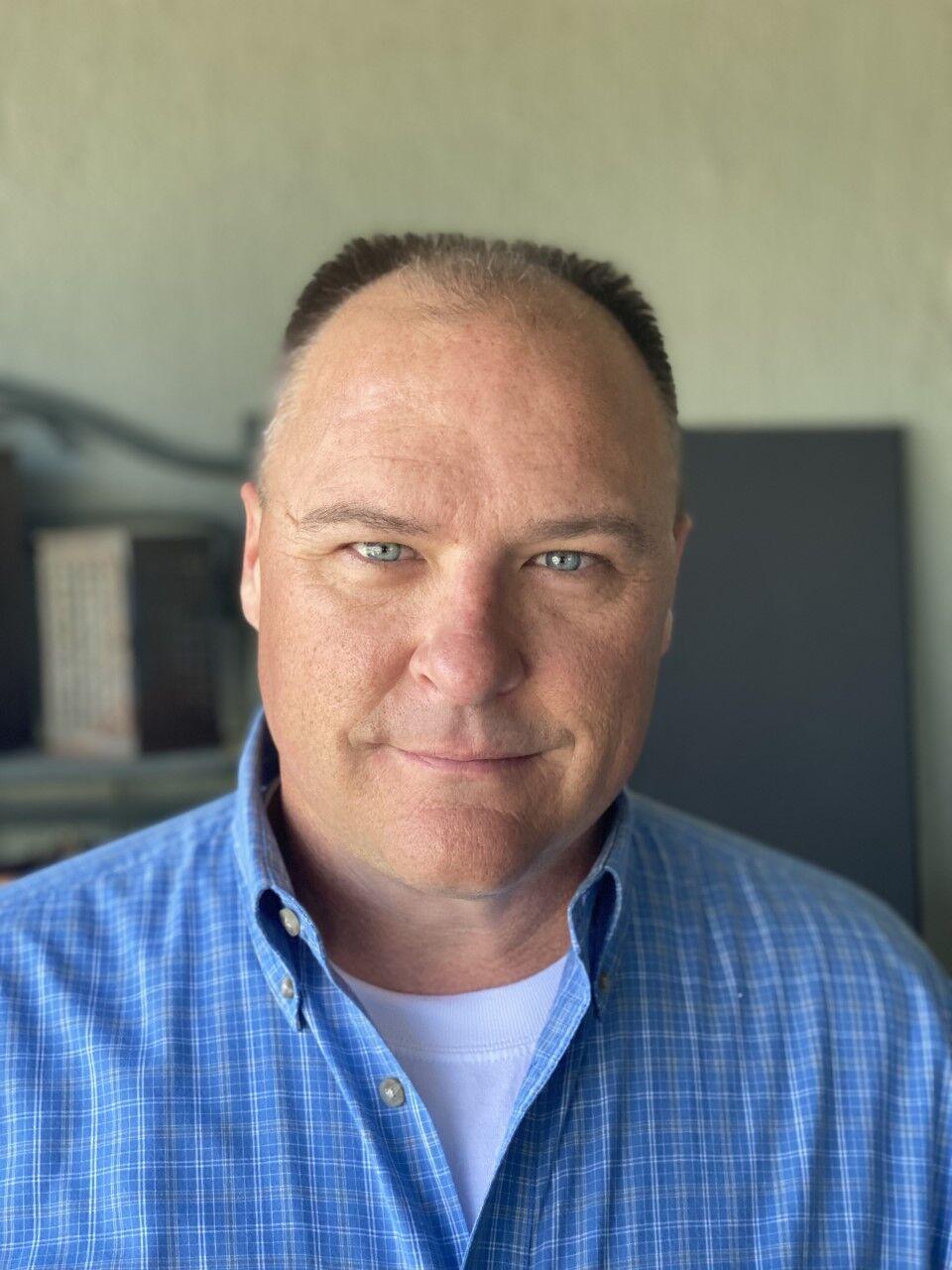 Former College Place police officer Lonnie Croft says he's running for city council to serve his community again, this time to keep local leaders in check, oppose mandates and empower local police.
"I've served my country, served my state, served my city, every time in uniform," Croft said in an interview. "And I wanted to serve again in another capacity. This was a good time to do it."
Croft is running for College Place City Council Position 7, which is currently held by his opponent, Monica Boyle.
Born in Walla Walla after his parents met at Walla Walla University — then known as Walla Walla College — Croft joined the Marine Corps after graduating high school.
He joined the Marine Corps Reserve in 1987, training a weekend a month and two weeks in the summer, while pursuing his education and working at the Washington State Penitentiary. His plan was to go on active duty after earning his degree, but, in 1990, Croft was deployed with Bravo Company Fourth Tanks out of Yakima to take part in Desert Storm. He was injured during deployment, he said, and was medically discharged.
In 1999, Croft started working for the College Place Police Department, where he continued to work for eight years. Now, he works with the U.S. Army Corps of Engineers as a maintenance worker for the Mill Creek Flood Control Project and has deployed with the USACE to disaster areas including the Virgin Islands in 2017 in the aftermath of hurricanes Irma and Maria.
Croft said he wants to bring a different perspective to City Council, to cultivate a better relationship between City Hall and the police, and to bring city government back in line with what he thinks are the values of local residents.
"I see my role as being to keep our local leaders in check, to keep the city mayor in check, to keep them apprised that if they get off task, to just remind them who we are and what our community wants to have happen," Croft said.
Croft said he strongly opposed vaccine mandates and said he would voice his concerns if elected.
"I would definitely voice my opinion that I don't agree with mandates for people to get the vaccine if they don't choose to get one," Croft said. "That's between them, their God and their doctor."
He also said that he wanted to ensure that local police get funding and support from the City Council, and said he had pre-built relationships with members of the police department that would make that partnership easier.
Croft also said he had developed good working relationships with the county's commissioners, and said an effective partnership between city and county would be vital to open land for development and start to address College Place's affordable housing crisis. However, Croft also emphasized that he doesn't want to spoil the small-town qualities of the city with too much growth.
In the end, Croft said he hopes to have a positive impact on his community and wants to be the type of council member that residents feel comfortable approaching and talking to.
"I want them to be able to say, 'He really made me feel like we mattered, like he heard what we had to say," Croft said. "'He never disrespected us or made me feel like we were bothering him. He made us feel important like we were part of something bigger.'"