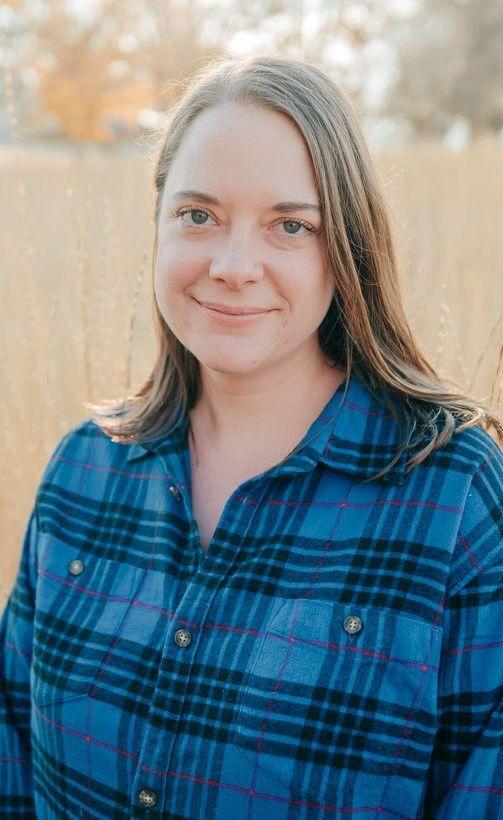 When I was a teenager, I had the opportunity to participate in a mentorship with a local public defender.
The first thing she did was give me two books: "Gideon's Trumpet" by Anthony Lewis, which is the story of the Supreme Court case that guaranteed defendants a right to a lawyer, even if they could not afford one, and "To Kill A Mockingbird" by Harper Lee.
Her insistence that I read "Gideon's Trumpet" made sense to me, but I had previously read "To Kill A Mockingbird" for a class and had not been impressed.
At the time, I wasn't sure why I didn't care for this book that people had called "the Great American Novel" and loved so much they named their children and pets after the main characters. Still, I had a vague idea that it would have been better with some heavy-handed cuts. I never expected to have to read it again.
Unbeknownst to me, I was going to have to both read it again and teach it to a generation of kids who inhabited a much different world than I had at their age.
One of the most unsung but rewarding aspects of teaching is how performative a good teacher needs to be. Veteran teachers talk about one's "teacher persona." My teacher persona builds on my own personality — she has high standards and is a little bit sarcastic, but she is warm, caring and enthusiastic at the core.
Engaging students
My teacher persona differs from my personality in that she is as unbiased as possible and utilizes phrases like, "Why do you say that?" and "Explain how you came to that conclusion" and "What evidence do you have to back up your position?"
When faced with teaching a book I had never been particularly excited about, I figured my newly developed teacher persona would serve me well.
And it did. Until I started the actual teaching part.
One technique teachers use to engage students and to help those who might not be accomplished readers is to read aloud or play audio versions of books in class (yes, even in high school). On one of the first days that we were reading "To Kill A Mockingbird," I was reading aloud and I came to the "n" word, which is peppered liberally throughout the book.
Because I wasn't paying attention to what I was doing, I read the word out loud, saying it for probably the first time in my life.
I was completely horrified. I apologized to the kids for the fact I had read it aloud, and bleeped myself the next time it came up.
After that, I stuck with the audiobook version of the text when we needed to listen to excerpts in order to discuss or analyze them as a class, but problems continued. During an exercise where s
tudents worked in small groups to illustrate characters and then add quotations from the text that add depth or insight to the character they chose, it came to light that all of the characters with anything deep and/or interesting to say were the white characters.
In some cases, innocent drawings of Black characters by one class were viewed as stereotypes by students in another class, which made them feel uncomfortable. (This is not how we want kids to feel in a classroom.)
The use of the "n" word in the book persisted, because the writing is true to the vernacular of the place and time (another strike against the book when one has struggling readers, particularly those whose first language is not English).
Some students, rightly, felt unfairly singled out by the language. For them, coming to class each day became something to be dreaded.
The accepted viewpoint is "To Kill A Mockingbird" is a wonderful novel for teaching literary elements (plot, setting, theme, character) and devices (imagery, symbolism, foreshadowing), and it is a good introduction to the Jim Crow era for students.
While this may be true, there are far better options for teaching both literary analysis and the legacy of slavery in the United States. For teenagers, I would suggest Richard Wright's memoir "Black Boy," about growing up in the Jim Crow South.
A more modern take on the legacy of slavery in this country can be found in Kwame Mbalia's middle-grade fantasy novel "Tristan Strong Punches a Hole in the Sky" (part of the Rick Riordan Presents series, and based in African and African-American folklore).
"Roll of Thunder, Hear My Cry" is a modern classic for upper-elementary students by Mildred Taylor.
For younger kids, like my own, I make a point of finding books that feature complex characters of color doing interesting things. A couple of favorite early chapter book series around here are "Zoey and Sassafras" by Asia Citro (this one features magical animals alongside the scientific method) and "Jaden Toussaint, The Greatest" by Marti Dumas.
Favorite picture books include "The Snowy Day" by Ezra Jack Keats, and the "Corduroy" books by Don Freeman. Check with the Walla Walla Public Library for more anti-racist reading suggestions.
Fiction should be a path to understanding different times, places and perspectives. Done right, fiction is a better vehicle than non-fiction for learning why cultures that seem foreign to one person are important to another.
Let's start celebrating the writers who allow us to take these journeys to understanding, rather than causing psychic distress and internal struggle for students by teaching a novel that is past its sell-by date.