Election Day, Tuesday, Nov. 2, has come to a close and initial results are in.
A majority of ballots have been counted, with early results released shortly after 8 p.m. Tuesday. For races in Walla Walla County, the next round of votes is expected to drop Friday, Nov. 5, around 4 p.m., according to local elections officials.
"There won't be as many votes to count after today as there are today, but there will certainly be a good chunk of ballots that will go in on Friday's count," said Walla Walla County Elections Supervisor David Valiant in an interview. "After Friday it really falls off."
If elections officials find any issues with ballots, including because they were unsigned or their signatures did not match the state voter database, those voters will be contacted by mail, as well as by email or by phone if that information was included in a voter's registration. Voters have until Monday, Nov. 22, to return those fixed ballots.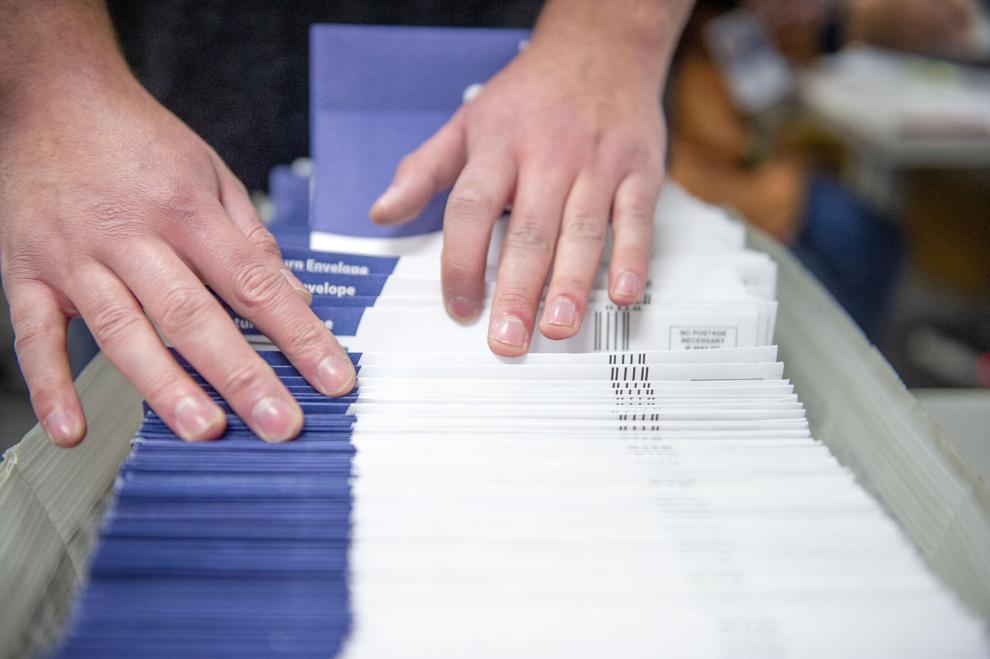 Counties must certify and transmit their results by November 23. The Secretary of State then has until December 2 to certify the results of the state's general election.
Local races for public office dominated this year's ballot. In Walla Walla County, there are competitive City Council races in Walla Walla, College Place and Waitsburg, as well as competitive school board races in Walla Walla, Waitsburg and Prescott.
In neighboring Columbia County, there are competitive races for Dayton City Council, Port of Columbia and the Dayton School District.
Walla Walla residents overwhelmingly approved continuing a two-tenths of 1% sales and use tax, which is used to finance city transportation improvements, for another 10 years. As of Tuesday night, that measure was headed to a clear victory with 3,563 yes votes, making up 74.24% of the vote, and 1,236 votes against it.
The Prescott Joint Park and Recreation District asked voters to consider adopting a 30 cents per $1,000 property value levy to finance maintenance and operations. As of Tuesday night, that measure appeared to be passing with 58.87% of the vote, with 77 votes in support and 53 votes against.
There were no statewide initiatives on this year's ballot. But three advisory votes were listed, each asking voters to voice their opinions on a tax increase approved by the state legislature. However, those votes are non-binding.
Voter turnout in Walla Walla County is on track to potentially be the highest in a decade, with nearly 34.5% turnout reported Tuesday evening.
The 2019 elections also saw unusually high voter turnout for an off-year contest, with nearly 44% of registered voters casting ballots that year compared to under 33% in 2017 and over 38% in 2015. But several days after Election Day in 2019, voter turnout was still tallied at under 28%. Early returns during the 2019 general election appeared to be on trend, until a wave of last-minute ballots cast late on Election Day began to roll in, Elections Supervisor David Valiant said in a 2019 interview.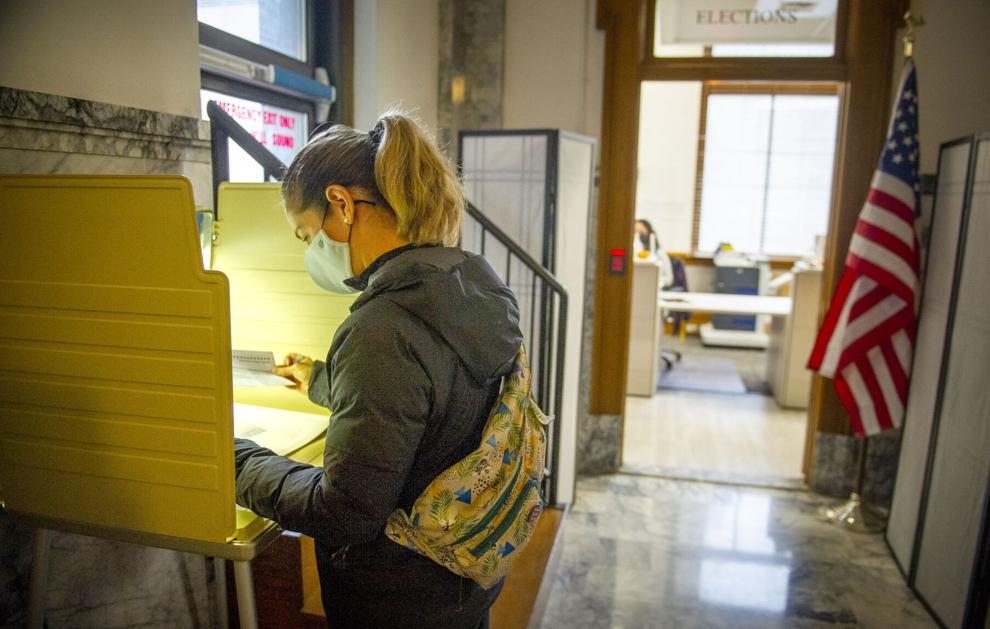 If 2021 comes anywhere close to that same kind of spike of late-arriving ballots in the coming days, final voter turnout could approach 50%, which hasn't been seen in an off-year election in Walla Walla County since 2011.
Two years ago, a new system of conducting citywide elections in the city of Walla Walla was believed to have contributed to the spike in voter turnout. The ward system, approved by the Walla Walla City Council in 2017, divided the city into four wards, each with their own council member. Three additional Council members are elected at-large and represent the entire city.
"It seems like the new wards system sparked some interest," Valiant said at the time.
This year's high turnout may be attributed to unusually high political tensions, as ostensibly nonpartisan races for local office have been characterized by national partisan divisions. The pandemic has loomed large in Walla Walla and other cities, with constituents flocking to Council meetings and in one instance causing disruptions.
School district races have also become political battlegrounds over coronavirus safeguards, but have also been the center of heated debate over how, or whether, sexual health or racial bias should be taught in the classroom.