Walla Walla School District officials today announced the appointment of Barb Casey as interim principal at Prospect Point Elementary School.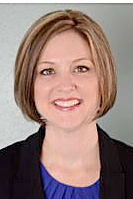 Casey will serve as interim principal for the 2019-2020 school year, District Superintendent Wade Smith said. Casey currently serves as the district's lead behavior specialist and will take a leave of absence from the position next school year, Smith said in a release.
Casey will replace Principal Dana Chandler, who has resigned her position effective at the end of this school year.
An 11-year employee of Walla Walla Public Schools, Casey was a special-education teacher before assuming her current leadership duties in 2015.
Her husband, Brian, is a science teacher at Garrison Middle School. They have three children, two of whom are currently attending Walla Walla Public Schools.