Approximately 13,000 pounds of marijuana valued at around $3 million were destroyed Wednesday, Nov. 10, just outside of three adjoining Touchet cannabis farms accused of growing more than allowed by state law.
Tub by tub, bundle by bundle, cannabis that had been ready for harvest was instead dumped into holes dug into the ground and mixed with dirt, rendering them useless to the commercial growers, while an agent with the state Liquor and Cannabis Board stood nearby and watched.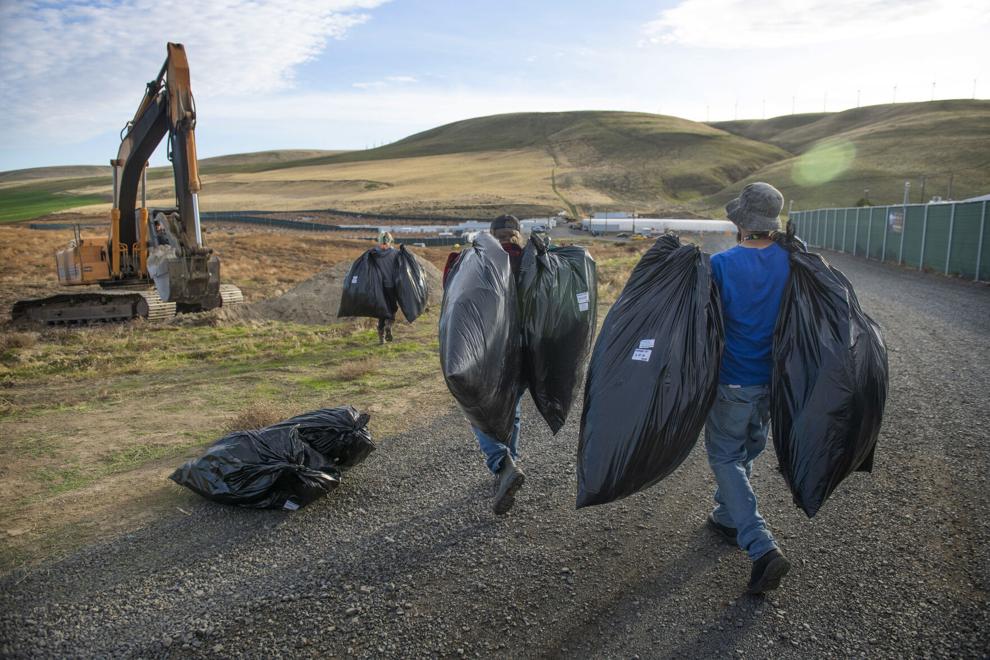 Evergreen Nirvana and Black Diamond Cannabis, licensed with the state to grow 30,000 sq. ft of cannabis canopy and Green Volcano, licensed for 10,000 sq. ft of canopy, were each notified recently by the state Liquor and Cannabis Board that they were growing significantly more than their allotted space. The three farms are all located on neighboring sites at the end of a dirt road near Touchet in Walla Walla County.
But owners of the farms argue that they are being suddenly and unfairly penalized by regulators in response to complaints made by competitors in the legal cannabis industry.
"I didn't think it was funny, but (an LCB agent) joked: 'You're just doing too good,'" said Mark Hoffer, a part-owner of the three farms. "And that's why someone turned us in."
The trio of farms are the only pot-producers in Walla Walla County, which banned all recreational cannabis farms in 2014. The growers had established their operations as a legal land use before the county adopted a moratorium on medical marijuana operations at the end of June 2016. Before that, the county ban covered recreational marijuana production, processing and sale, but not medical cannabis.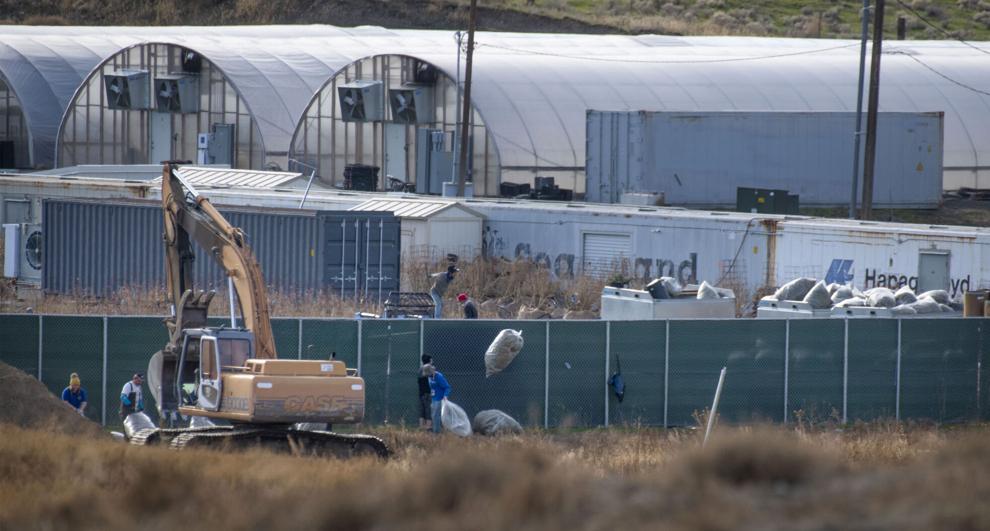 The farms had previously been able to successfully argue in court that they were a medical marijuana grow operation, and growers have been steadily building up their farms ever since, said Craig VanZandt, a part owner of Black Diamond Cannabis.
But in October, just as harvest of the year's crop was underway, the farms were sent a notice from the LCB informing them that around half of that crop was going to be destroyed in the coming weeks, VanZandt said.
Though the sites have each long since been growing cannabis on more than 30,000 sq. ft of land, the growers did not believe they had run afoul of regulations, said Michael Rothwell, an attorney representing the growers. That is because the actual canopy of their plants, which are grown outdoors, is under the 30,000 sq. ft limit, and that the remaining land is simply empty space between plants.
This is an important distinction, Hoffer said, because while indoor growers can squeeze a lot of plants into a tight space with grow lamps, outdoor operations like those found in Touchet need to be spaced out in order to make the most use of the sunlight. If the empty space between plants is considered part of the production area, that could seriously impact all outdoor growers, Hoffer said.
And while he declined to point to specific farms, concerned that agents will come after them next, VanZandt stated that many outdoor cannabis farms operate under the same assumptions and spread out their plants to maximize sunlight.
To explain the confusion, Rothwell points to the state's definition of "plant canopy" for cannabis growers, which limits the square footage dedicated to live plant production, including the space for maintaining mother plants, propagating plants from seed, and the actual flowering plants, among other uses. But some areas on site are explicitly excluded from that calculus, such as areas used for storing fertilizers and pesticides, office space, and other non-growing space.
"As you can see, the list of exceptions is not exhaustive and, therefore, does not exclude the space between plants where no plants are grown," Rothwell wrote in an email.
Agents from the LCB have surveyed the farms in each of the last four years, each time determining that the operation had not run afoul of regulators, VanZandt said.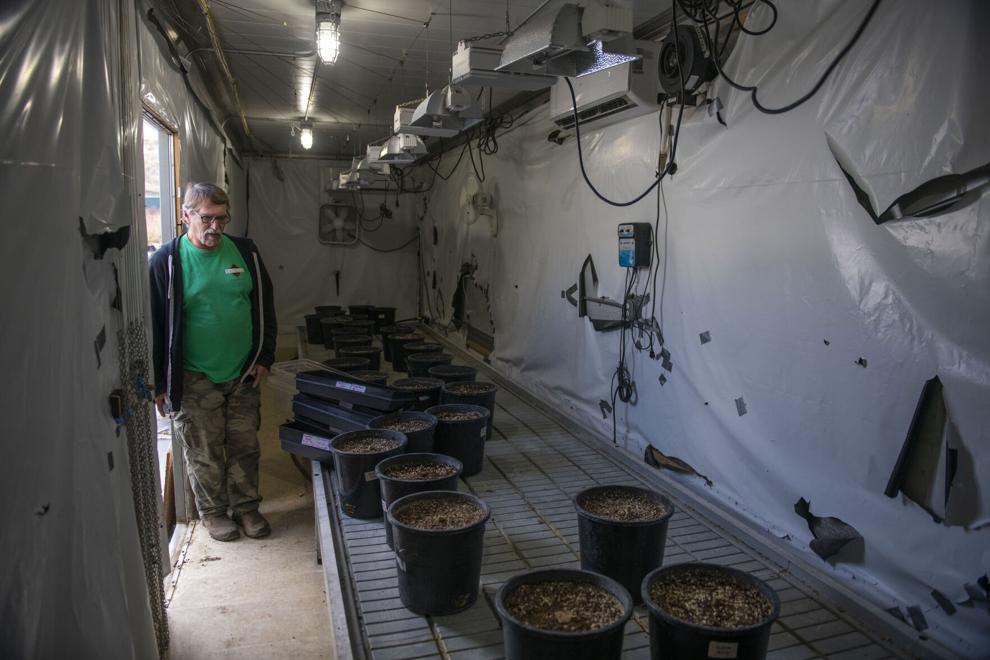 Rothwell and the growers at the Touchet cannabis farms said they believe that the LCB has now changed its interpretation of the rules regarding production space, and that this change is what has caused the sudden enforcement action.
"Black Diamond and Evergreen were not given any warning of this new change in interpretation of canopy space," Rothwell wrote in an email. "No enforcement bulletin was ever released and the LCB is choosing to take this harsh action at harvest time!"
"It would be no different if you paid your taxes the exact same way since 2017 and then this year the same IRS agent who has been auditing you every year says what you're doing now is illegal and you must forfeit your income," he added.
Representatives for the LCB disputed that characterization, saying that the interpretation of plant canopy regulations has not changed in recent years.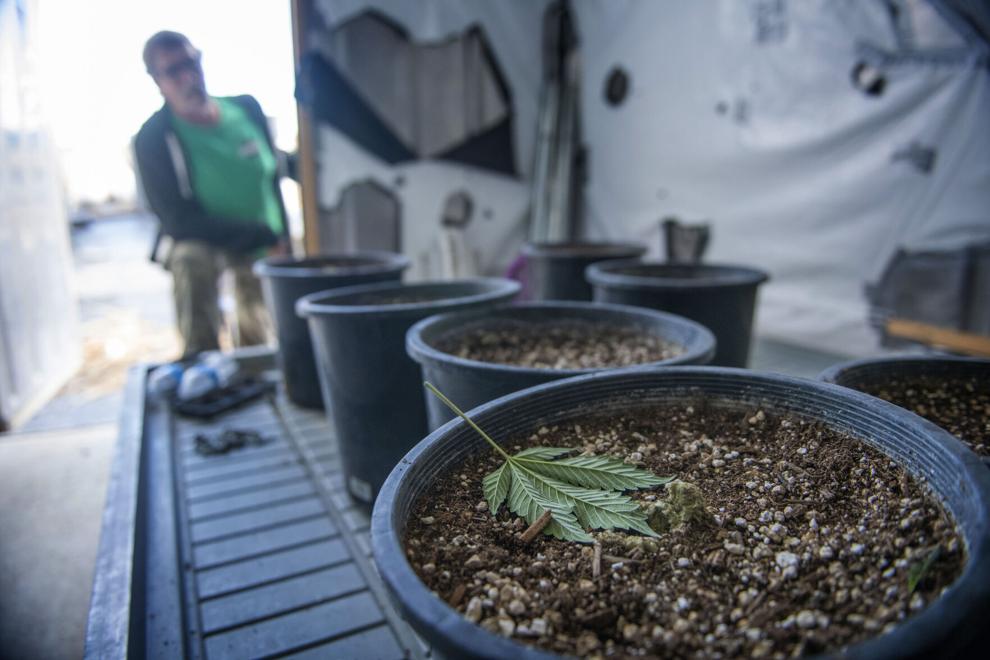 "Our best understanding is that they've been operating in a non-compliant fashion in this entire time and it was a lack of understanding of the officer that previously looked at it," said Cpt. Jeremy Wissing, who oversees cannabis production with the LCB for the east side of Washington state.
"As best as we can understand it, they've been growing non-compliantly," Wissing said.
While the agency asserts that it has not changed how it interprets the law, it has been increasing enforcement efforts this year to crack down on farmers growing cannabis on a larger footprint than allowed, Wissing added.
"It is accurate to say that we are taking a more proactive approach to addressing excesses in plant canopy based on frustration from industry associations, such as the (Washington Sun and Craft Growers Association), which represents outdoor producers across the state," he continued.