It's been nearly two years since the last time youngsters in the Walla Walla Valley had public Halloween events they could attend, and that pent up demand was on full display Friday, Oct. 29, as costumed families flocked to events hosted by community organizations across the region.
In Walla Walla, a drive-thru trick-or-treat event drew a much larger crowd than had been expected by the Downtown Walla Walla Foundation, which hosted. Traffic on Alder Street wrapped around to parallel Poplar Street as well as nearby side streets, backing up traffic for hours.
Organizers worried the traffic could lead to the event's early cancellation, but they were able to make it through the two-hour trick-or-treat with support from the Walla Walla Police Department, which arrived to assist with traffic control.
The extremely high interest in the downtown event came as a surprise, said Cindy Frost, events and public relations manager for the foundation.
It was the first drive-thru Halloween in Walla Walla, she said, with events last year canceled outright. The foundation had originally hoped to not have to use a drive-thru style event, but eventually decided that COVID-19 still posed too great a risk for other types of Halloween activities.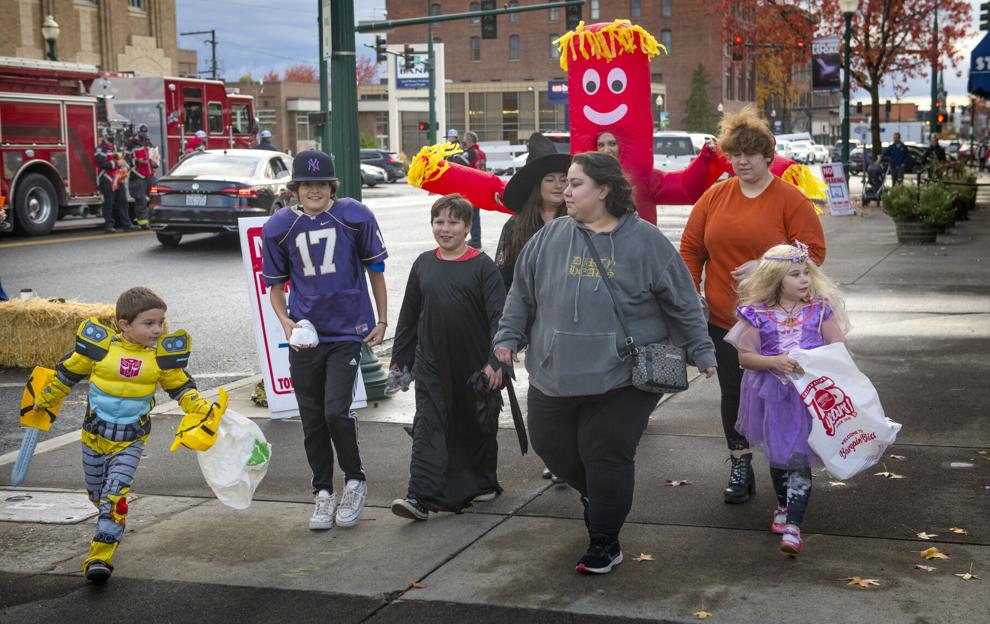 "The only reason we're doing (the drive-thru) this year is because we didn't want to cancel it," Frost said.
The traffic problems weren't visible to the volunteers who staffed tables from 24 local businesses and organizations, handing out candy through car windows into the outstretched buckets of costumed children.
Megan Huxoll, a salesperson with Holly's Flowers, was the first vendor to greet families as they made their way into the downtown parking lot that had been converted for the festivities.
She handed out candy from the back of a car decorated in the style of Dia de los Muertos, which she said seemed a natural theme given the number of flowers that have been purchased recently for those soon observing the Day of the Dead.
"It's nice just having the interaction with the community, more than we have for a while," Huxoll said. "Hopefully it turns out to be as much fun for everybody else as it is for us."
Elsewhere in the Valley, less crowded events also drew families with children, including at College Place's City Hall, where the local police department and others handed out candy at a trunk-or-treat.
In Oregon, organizations took advantage of a similar event in Milton-Freewater to conduct public health outreach and education.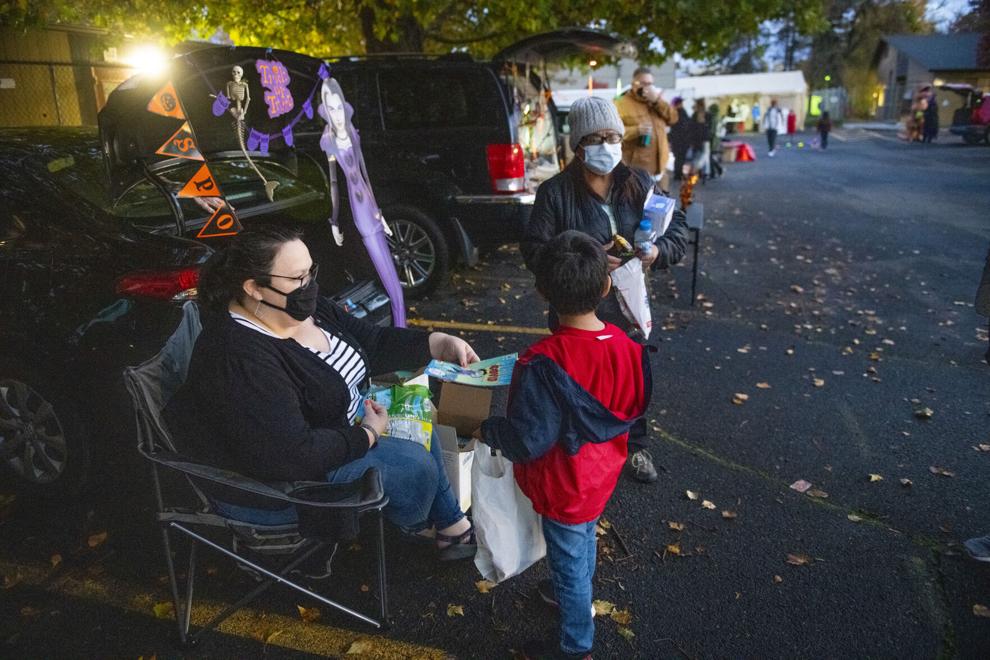 The Oregon Health Authority gave out comic books to teach small children about the COVID-19 vaccine, while a pop-up testing facility performed coronavirus tests while children gathered candy and played in the small lot.
Representatives with Doulas Latinas International, a group that supports Spanish-speaking mothers through and after pregnancy, also handed out informational cards out to attendees. While children were able to get their sweets, the Community Action Program of East Central Oregon, a social service organization, also gave boxes of food to families in need.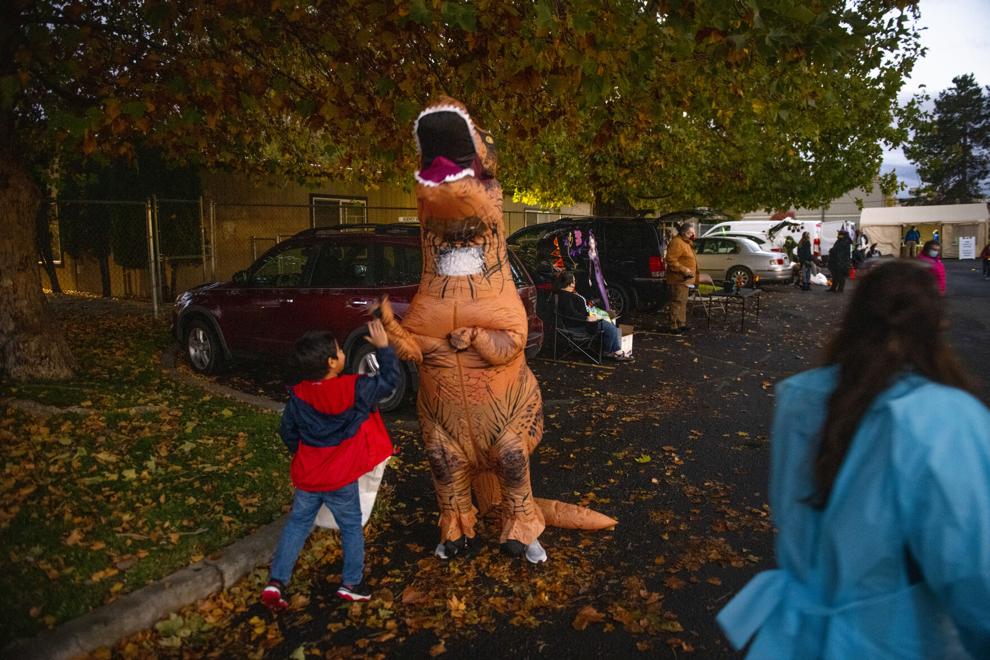 The event not only provided an opportunity to bring a little celebration and sugar to local children, but to support their families and educate them about the coronavirus vaccine, said Ray Hobizal, a member of the Oregon Health Authority field operations team.
"This particular one is great with youth, and when it comes time for youth to be vaccinated, certainly we'll partner with them to help kids get vaccinated," Hobizal said.