A few months ago, a Walla Walla resident sent some photos to the city via social media. The images showed two wires visible through a crack growing in the asphalt in a crosswalk at Wilbur Avenue and Alder Street. The sender wondered whether the exposed wires should concern the city.
The city's Street Division supervisor said the wires appeared to be part of an old signal-detection loop. They were not anything to worry about, he said; this "inductive" system is no longer active at this intersection, which now uses cameras to detect the presence of vehicles.
In fact, most of the key intersections in town now employ this noninvasive, video-based detection system. The images are fed into a computer, which converts them into data, including variables such as speed, traffic volume and the percentage of time vehicles are present in a detection zone. This data is used to control traffic signals, and to create timing plans that regulate flow to increase efficiency.
The safe, efficient movement of vehicles, cycles, and pedestrians along city streets is the responsibility of the Traffic Division, a crew of three, plus one seasonal worker. Traffic Lead Bryan Rakestraw and his technicians oversee Walla Walla's traffic signals, signs and markings, and 800 to 900 city-owned streetlights.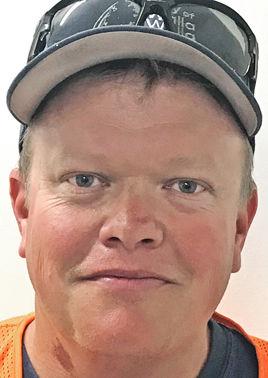 In the division's Traffic Management Center, located within a Public Works shop building, Bryan demonstrates system features on twin 42-inch monitors. On the right, he pulls up interfaces that display recorded data from each intersection camera, and allow the operator to make adjustments to various settings.
On the left, a grid of video feeds displays a live view from each of the active intersection cameras in the city; these can each be individually selected and magnified for more detail.
Bryan emphasizes that Walla Walla's traffic cameras do not record video of vehicles, nor can they "catch" people running red lights. Their sole purpose is to view the traffic flow.
Each camera's feed includes information such as traffic and pedestrian volume; the locations of vehicle-detection zones (which are shown as blue rectangles and can be adjusted); and which timing plans are being run.
The timing plans are stored in a Siemens 2070-series traffic controller. As its budget has increased, the Traffic Division has gradually upgraded its equipment, which Bryan says is currently industry standard but will likely become outdated in the near future.
"We've gone from having a laptop … to a server," he observes. "Keeping up with technology — it's crazy!"
The city works with a transportation-engineering firm to come up with the timing plans. The company performs traffic counts, then plugs the collected data into models for various times of day. After testing the models for several weeks and adjusting them as necessary, engineers create the plans and upload them to the traffic controllers. Most of the plans are reassessed and updated every three to four years.
The cameras used to detect vehicles are mounted on the traffic signal arms. They last for five to 10 years, depending on weather factors, Bryan says. As with the system's other components, camera technology is ever advancing, and the city is upgrading its video equipment gradually as circumstances require and funding allows.
The cameras stream the video to the traffic controllers, which interpret the data and send instructions back out to the traffic signals. The entire process happens almost instantaneously.
When the system notices a vehicle in a detection zone, it "puts a call" into the controller — a "demand for service," Bryan says. The controller's subsequent reaction depends on the timing plan being run and other factors. It might add more time to the default duration a green light is displayed, turn on the yellow leftturn arrow, or perform some other action.
The system gives "emergency pre-emption" to trains and police and fire vehicles, to ensure they are given a green light, with the other lights turning red. This is done through a system that alerts the traffic controllers when one of these vehicles approaches an intersection.
Older infrared-based systems require the emergency vehicle to have a line of sight to a sensor mounted on the light arm. (Contrary to local folklore, Bryan says, flashing your vehicle's high beams at these sensors will not cause the light to turn green for you.) Newer GPS-based systems don't require line-of-sight, and can detect emergency vehicles blocks away from a sensor. They also integrate with the vehicles' navigation system to calculate traffic signal needs based on the vehicle's route, turn signals and speed.
The ultimate purpose of all this technology is to help Walla Walla's drivers get where they're going as safely and efficiently as possible.
"The Traffic Division is dedicated to providing a safe means of transportation for all travelers, through effective design, installation, and maintenance of traffic-control devices," he says.