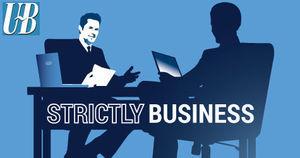 Small-business owners have gotten a big helping hand from the free business counseling and guidance services offered through the Walla Walla Small Business Development Center this year.
So far in 2016, seven new businesses have gotten started, resulting in the creation of 20 jobs and a $4.9 million capital infusion in the community, according to the latest numbers from adviser Joe Jacobs.
During a rundown of the numbers this week at the Port of Walla Walla's Economic Development Advisory Committee meeting, Jacobs said he has 109 active clients, 39 of whom are long-term.
The numbers help tell the story of the free, confidential services offered through the local office, based in the terminal building at the Walla Walla Regional Airport and operating in the state Small Business Development Center network. 
Since Jacobs was hired for the adviser role in the relaunch of the operation here in 2012, he said he's worked with proprietors on the launches of 56 businesses with the creation of 211 jobs and $11 million in capital infusion. The latter represents a combination of loans plus ownership investment.
More recently, Jacobs said he's been working with business owners transitioning to retirement or planning their business exit through succession planning. He has helped facilitate the sale of two such businesses and has four other successions in the works.
Jacobs anticipates more business turnover on the horizon as a generation prepares for retirement. Without a plan or assistance, an estimated 20 to 30 percent of those may simply go out of business without realizing the possibilities for a sale.
He said he offers a two-year program that can help proprietors increase the value of their businesses as they prepare for their retirement.