Live music events are one more visible aspect of the Walla Walla wine experience.
As the Walla Walla Valley wine industry is gaining a broader reputation for its world-class wines and is increasingly becoming a tourism destination, Tranche Estate is helping establish a larger music scene.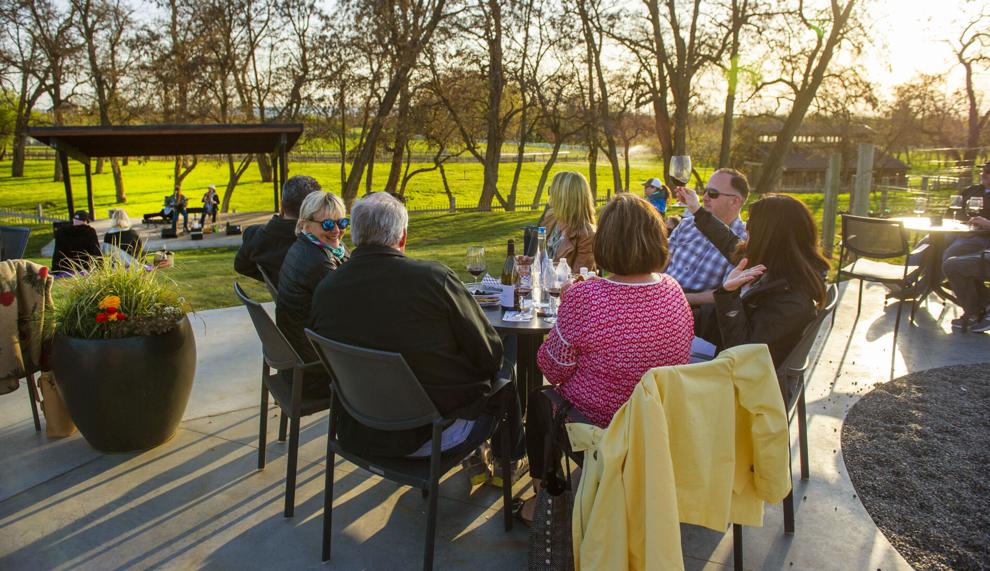 Tranche Estate, 705 Berney Drive in Walla Walla, has expanded its music offerings in the last two years with what they call the Outdoor Live Music series and is transforming and lifting up a once limited music scene here.
Starting in April — kicking off the wine season in the Walla Walla Valley — and running until the end of October, Tranche Estate is hosting local, headlining musical acts every Friday and Saturday night.
Shows run from 5-8 p.m. during the spring and start an hour later, from 6-9 p.m., during the summer.
Part of the draw of watching music at Tranche Estate is the large outdoor area where friends and family can gather on the lawn and enjoy the bands.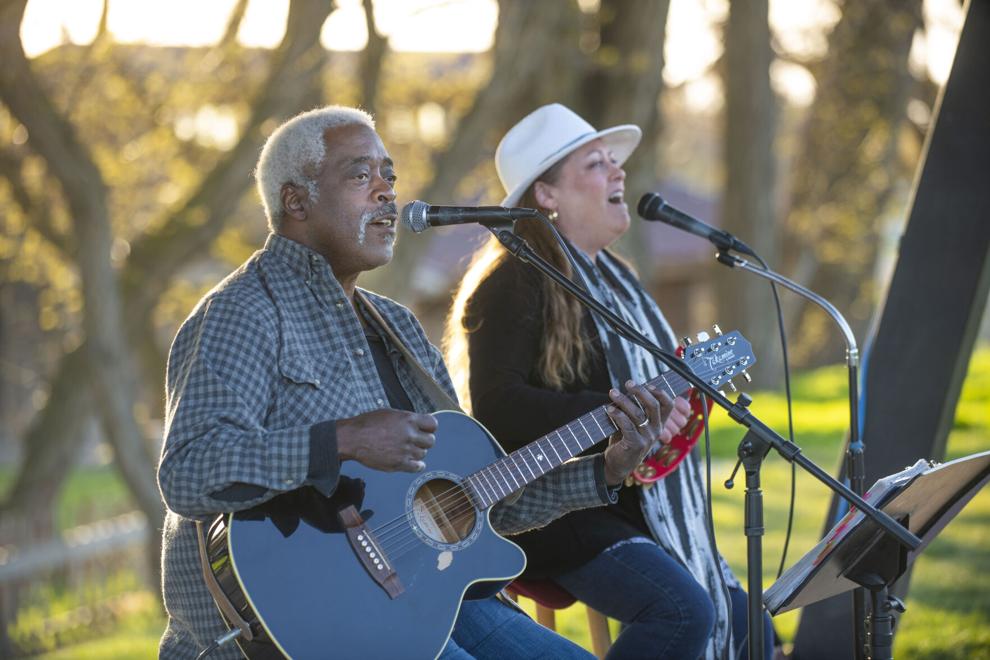 The music is free, and on a warm spring or summer night, you can bring your blanket, carve out your own personal space and watch the show from the side of the hill looking down on the newly built covered stage.
"Our goal is to make this bigger, bring in bigger, known bands and balance that out with our great local talent," Tranche Estate hospitality manager Terra Luthi said. "We get a beautiful level of support from locals and tourism."
Tranche Estate promotes itself as family friendly, so kids are welcome during the live shows and are accommodated with fun glow sticks, bean bag toss and, during some shows, a balloon-animal artist.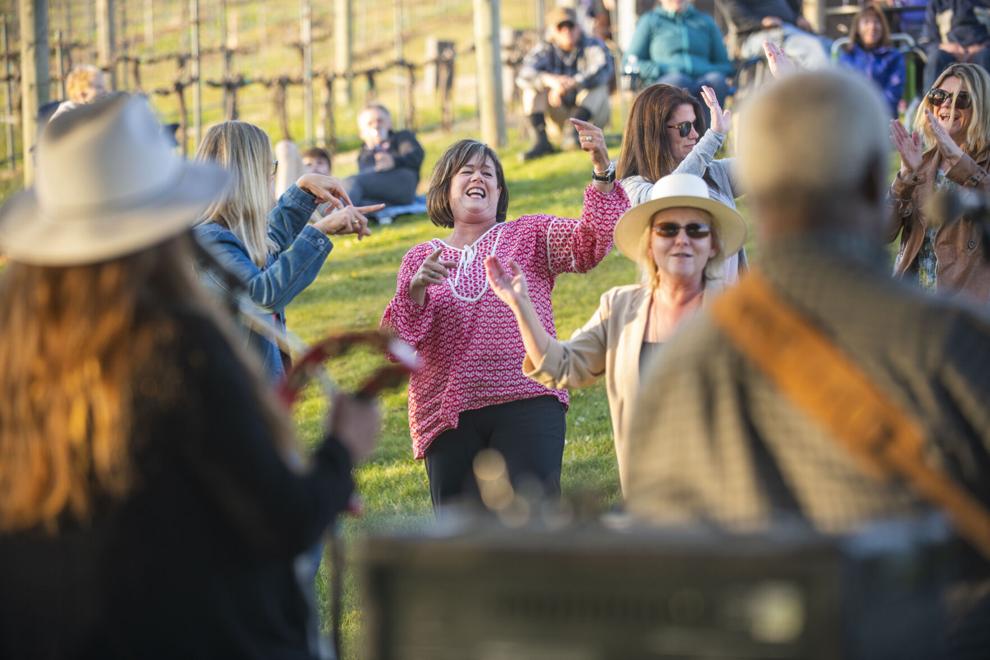 There are plenty of non-alcoholic drinks, and kids can run around and play in the large grassy area near the music stage.
Tranche is also dog friendly, but dogs must be on a leash, and the owner must be able to control the behavior of the dog.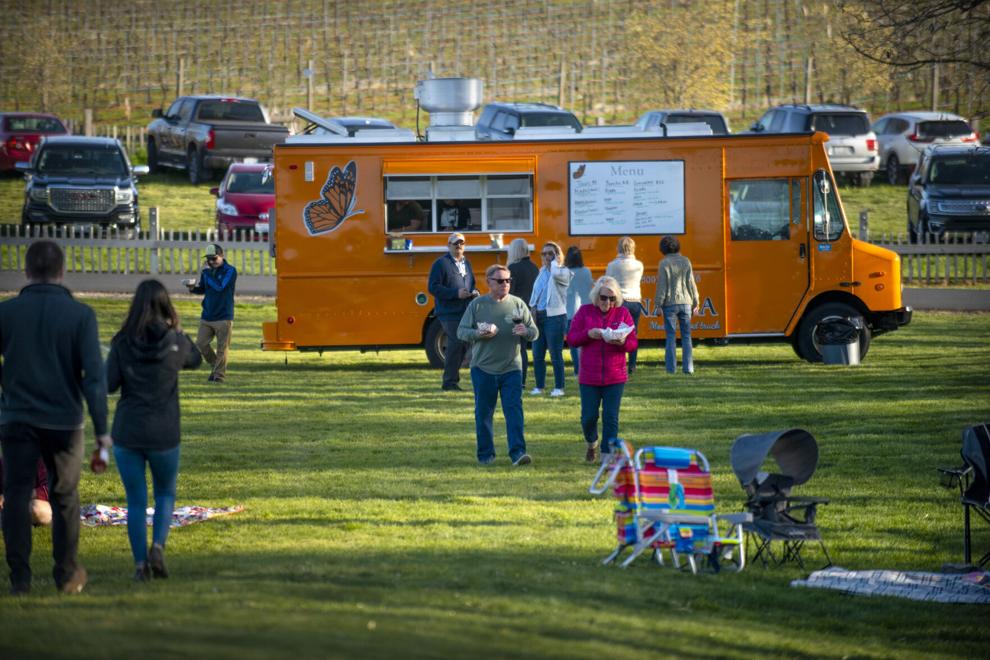 During live music nights, different local food trucks provide options, such as Thai food, tacos, hotdogs and donuts.
Food trucks rotate throughout the music series, so some offerings will change from week to week. Be sure to check the Tranche Estate website for the current food line up.
An amazing, large gas fire pit creates a heat source when the nights get cooler and makes for a great place to sit around and socialize during the music.
Established in 2005, Tranche Estate is set in the foothills of the Blue Mountains, with the highest point of the vineyard providing a beautiful view of the Walla Walla Valley.
For more information about Tranche and the Outdoor Music Series, visit their website at tranche.wine/livemusic or call 509-526-3500.