I met Mariela Rosas in a room full of toys, maps and other school supplies, most of which she has received as donations or gleaned from rummage sales. On a table among stacks of books sits a miniature model of the Walla Walla University campus, which Rosas said she salvaged from the trash during the university's remodel, thinking it could be of use in the classroom.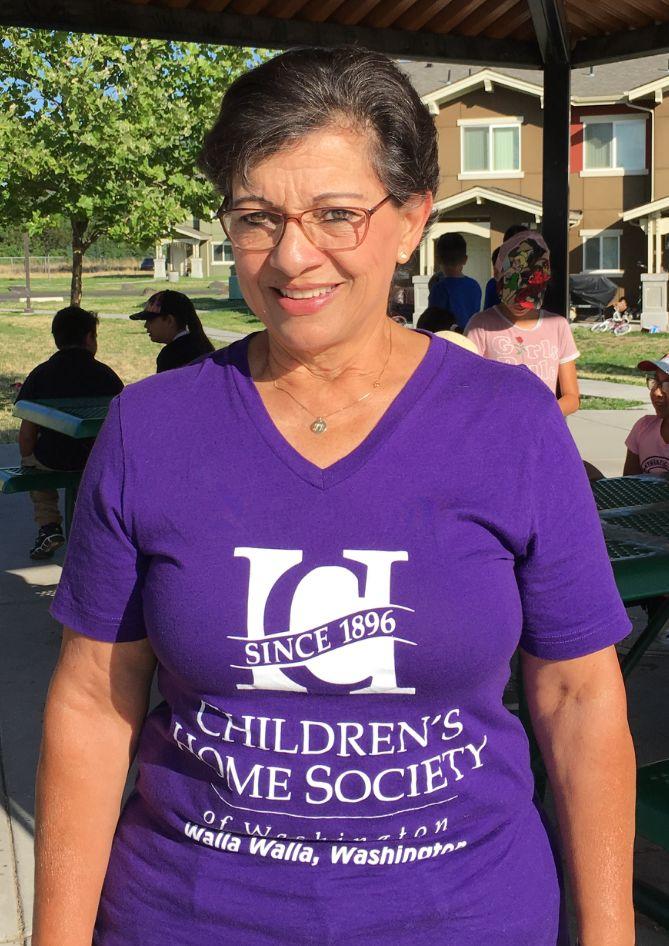 Rosas is a resourceful woman. As the director of the Academic After School Club and the Summer Recreational Program at the Valle Lindo Community in Walla Walla, she took what began as a small group of kids playing afternoon soccer and transformed it into two structured and engaging programs for children in grades K-9. Today, Rosas's programs support over 70 students.
Rosas's journey to the Valle Lindo Community began with a passion for education that she developed as a child growing up in Colombia, where she eventually worked as a teacher and received her law degree before moving to the United States 35 years ago. Lacking the appropriate accreditation and language skills to work in the U.S., moving was like starting over.
When Rosas arrived in Walla Walla, she felt "invisible."
"I had a lot of education, but I didn't have the language," she said. "People don't see you when you don't speak the language."
Eventually, Rosas obtained her CNA certification and began working at a nursing home in the Alzheimer's unit — a decision she called "strategic" in terms of her language goals.
"The patients repeat everything," she said. "They were my best teachers."
When she had worked up enough confidence, Rosas enrolled in an English class at Walla Walla Community College and later worked as a medical translator and assistant bilingual teacher in the Valley.
After 11 years in the College Place School District, Rosas began to feel like she could be doing more with her time. This is when she landed the job with the Children's Home Society.
When Rosas first set foot in the Valle Lindo Community, she didn't find the large building with several classrooms that houses her programs today. Instead, all she saw a big field, and a few kids playing soccer and drinking soda.
"When I saw that I thought, 'Hmm, we can do more than that,'" Rosas said.
She told Children's Home Society that she'd take the job, "but you have to let me do it my way," she said. "It has to be academic. It has to be structured."
Rosas began writing legal documentation such as release forms for parents to sign before enrolling their children in the program as well as developing a volunteer program for extra support. She found an empty apartment in which to host the program, and when she had about 30 kids enrolled, she applied for a grant.
Today, 13 years later, the classes at Valle Lindo include robotics, nutrition and French; each year, students spend time studying a different country. In 2018, they studied Russia in honor of the World Cup, and, in 2016, they studied the U.S. with a focus on the presidential election. Her students learned about immigration, taking imaginary trips to Washington, D.C., and El Paso, Texas. Rosas wants to provide students with context, to open their minds to future possibilities, all while supporting them academically and personally.
"Every single day, I take the time to say something at a personal level with a child," she said. "It's the only way that the child knows 'she saw me.'"
After developing this personal connection, some who finished Rosas's programs have come to give back. Rosas' current assistant director was a former student of hers who returned to volunteer, later securing a permanent position. Her first senior mentor volunteer has been in the program since he was 4.
Rosas plans to retire in about three years. Her plan, at this time, is to volunteer at a humane society pursuing her other passion upon retirement.
"I am passionate about cats," she said. "I actually have an Instagram account for my cats. I have 660 followers."
Even after she leaves, Valle Lindo will always have a special place in her heart.
"There is no other job that I (would have) wanted to do in my life," she said.