Deserts, Dunes, and Draas
–
Walla Walla Community College
Deserts, Dunes, and Draas - Walla Walla Community College (Continuing Education)
Whether in deserts or on the coast, the shape of any given sand dune can vary greatly depending on wind directions, sand supply, and a multitude of other factors. We will study the effects of all these factors in the classroom before adventuring out to examine wind deposits and other landforms at Juniper Dunes Wilderness. Who says eolian geomorphology can't be exciting?
Occurs Monday, February 24th, 2020 @ 4:30 pm – 6:00 pm
Walla Walla Community College
500 Tausick Way
Walla Walla, WA 99362
WWCC Continuing Education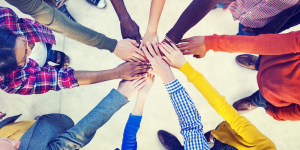 The Department of Continuing Education provides programs that serve the community by offering a wide range of courses at reasonable cost; a place where anyone can learn and grow in a relaxed and fun environment – no tests, no grades, and no credits.
First 2 lessons are free; then, $3 per person