This event has passed
Community-Focused Garden Design
–
Walla Walla Community College
Community-Focused Garden Design - Walla Walla Community College (Continuing Education)
Locally-focused gardens are gardens that strive to give to the community (humans, wildlife, and larger landscape). They have everything in terms of appearance and functionality. Site specific, filled with flowers, pollinators, and artistry; they are places of delight. But what are these community-based principles and practices? How do we create these gardens? See many examples of these gardens and accompanying sustainable/ecological principles in an inspirational slideshow and discussion.
Occurred Monday, February 3rd, 2020 @ 9:30 am – 12:30 pm
Walla Walla Community College
500 Tausick Way
Walla Walla, WA 99362
WWCC Continuing Education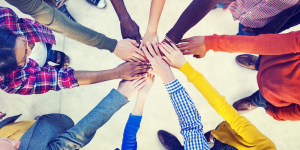 The Department of Continuing Education provides programs that serve the community by offering a wide range of courses at reasonable cost; a place where anyone can learn and grow in a relaxed and fun environment – no tests, no grades, and no credits.
First 2 lessons are free; then, $3 per person